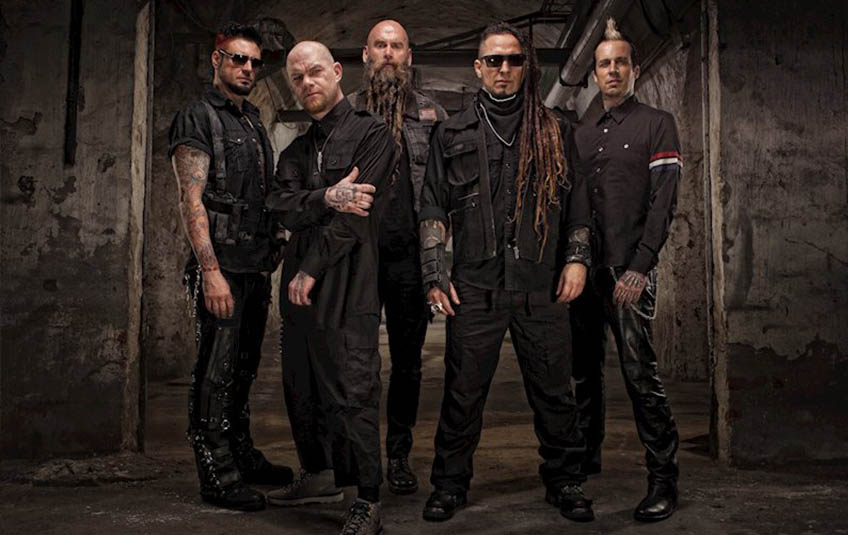 Five Finger Death Punch release "A Decade Of Destruction" greatest hits album
Hi and welcome to Lila's review!
Right at the start of the first Advent weekend and thus also in the upcoming holidays, Five Finger Death Punch comes with a mix of their "Greatest Hits" around the corner! "A Decade Of Destruction" serves not only as a distraction to the whole Christmas bustle, but is for every 5FDP fan a real must-have, which should not be missing in the CD shelf.
Why? We will explain that to you in the following:
Our magazine was allowed to listen to the new album in advance (at this point: Thanks Peter!) and even if we always approach a "Best Of" album with a healthy skepticism, we can claim this time... The part is the hammer! 12 years of band history stand out in "A Decade Of Destruction" and are truly the beginning of a new 5FDP era. From the first of December the album is available on the market and in our opinion worth every penny it costs.
Besides the well-tried songs, two new songs are included in the 16-track disc and not only sweetened our previous pre-Christmas working days, but also served us as a useful support for stress relief 😉 Especially you can look forward to well-known classics like "Wrong Side Of Heaven" or "Bad Company"But we are sure that also the new songs like "Trouble" will inspire every 5FDP fan.
Even if we were lucky enough to listen to the disc beforehand, we will certainly be at the front of the market on the first of December to be among the first to hold the new disc in their hands. To you, my Immortals, I can only recommend to do the same, because you can expect an energetic 5FDP masterpiece, which goes through marrow and leg! An absolute buy recommendation of our Seitz, which you should not miss. For now we lean back with "Lift Me Up" and turn the knob to the stop...
Photocredit: Travis Shinn
Lila is out, be the beat with you!