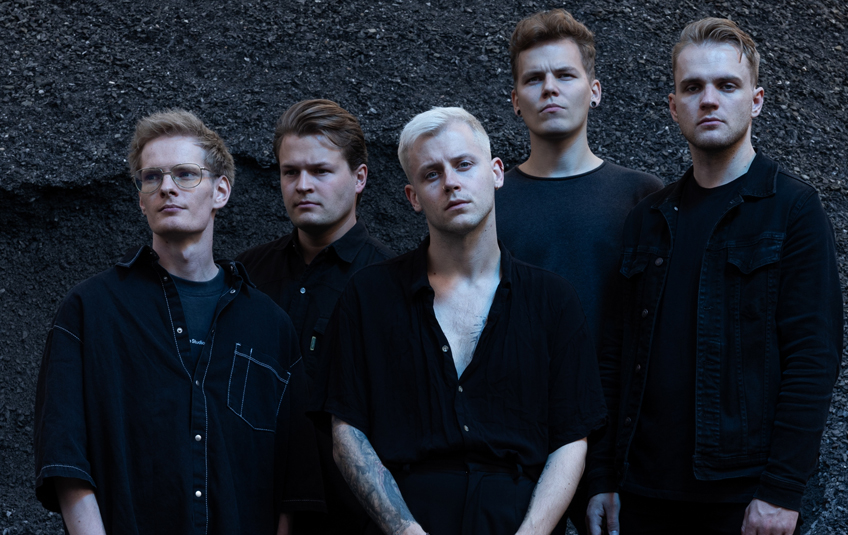 Fixation release strong debut album "More Subtle Than Death" this Friday
Hi and welcome to Lila's review!
The former newcomer band Fixation comes back with their long awaited debut album "More Subtle Than Death" and unloads a versatile sound that you simply must have heard.
From a schoolboy band in Norway, the band has built up an international fanbase that has seen them play more than 60 live shows this year. Major festivals as well as tours with artists like Devin Townsend are for Fixation nothing new, which they already expressed by addressing political issues with their music in the past. The band has achieved a lot and marks another milestone in their history with the release of their new album "More Subtle Than Death."
In their debut album one discovers Fixation new for themselves. The individual songs harmonize very well with each other and let you easily dive into their sound universe. It's melodic, soulful and most of all energetic. It feels as if the band has grown with "More Subtle Than Death", which can be heard through their joy of experimentation in the individual songs. I can give you a very clear recommendation for the song "Ignore The Disarray", which simply cought me during the transition from the previous song, "Flat Earth", with its choir vocals. Fixation puts on an extraordinary performance with their first album, which underlines their professionalism. The band tells about the process:
"We didn't want to limit ourselves to one particular sound, although the album sounds like Fixation as a whole, there are songs that are more poppy, more heavy, more grandiose and symphonic and more straight forward rock songs. The subjects in the songs are things that frightens and worries us about the state of the world today. These are things that we want to see change in."
With "More Subtle Than Death" Fixation keeps the balance between hard as well as soft parts without bringing out the necessary dynamics. It is easy to find oneself in the individual songs, which is certainly also due to the topics that the band addresses: injustice, the climate crisis, mental health as well as social criticism are outlined by Fixation taken apart and edited in their songs.
Their new album is versatile, focused and makes you want more! We can only recommend you to listen on Friday and especially fans of bands like Bring Me The Horizon, Thrice, Architects or Thirty Seconds To Mars not to miss this. For those who want to hear more should definitely join their upcoming European tour with Annisokay . You can get tickets here..
Photo credit: Sebastian Ludwigsen
Lila is out, be the beat with you!