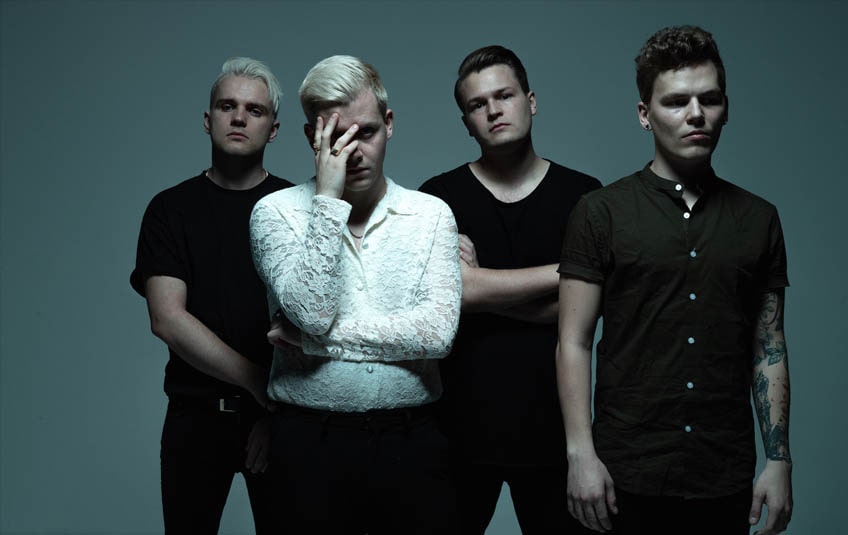 Fixation - New melodic (post) metalcore band from Norway releases first single & music video for "Stay Awake".
After the release of the EP 'Global Suicide' in autumn 2020, record labels and booking agencies knocked on the door of the young Norwegians from Fixation to sign the melodic (post) metalcore band directly. However, the four musicians kept a cool Scandinavian head and finally signed with the internationally established Norwegian record label Indie Recordings.
Fixation's debut album will be released in the course of 2022. You can already get a first taste in the form of the first single and music video for "Stay Awake" here: LINK
The lyrics to "Stay Awake" were written after the storming of Congress in America last year and Fixation felt the need to speak out. The song calls for people to stand up against ignorance, hate and injustice, and to draw attention to double standards that lead to a divided world.
Fixation frontman Jonas Hansen tells: "'Stay Awake' speaks out against some people's hypocritical view of society today. Many people choose to be blind to situations they don't want to face. While turning away from injustice, they instead focus on what is most beneficial to them. It also shows how many people are fighting a revolution that they really don't know what it's about."
Guitarist Martin Selen adds: "The song is dark and mysterious with a lot of energy and anger, but at the same time it has a wistful and melancholic character."
About FIXATION:
Fixation combines free electronic elements with stadium rock and metal. Catchy riffs, dynamic melodic synthesizers, heavy bass and drum rhythms form a rollercoaster of melancholic aggression. With serious lyrics and a refreshing take on social criticism, the band points out current events. Visually as well as musically (and lyrically), the band deviates from the usual in the metalcore genre. For frontman Jonas Hansen, Fixation is the ideal outlet for his psychological demons, which he has been (openly) fighting against for some time, including claustrophobia.
Press release: Head Of Pr
Photocredit: Thorleif Robertsson