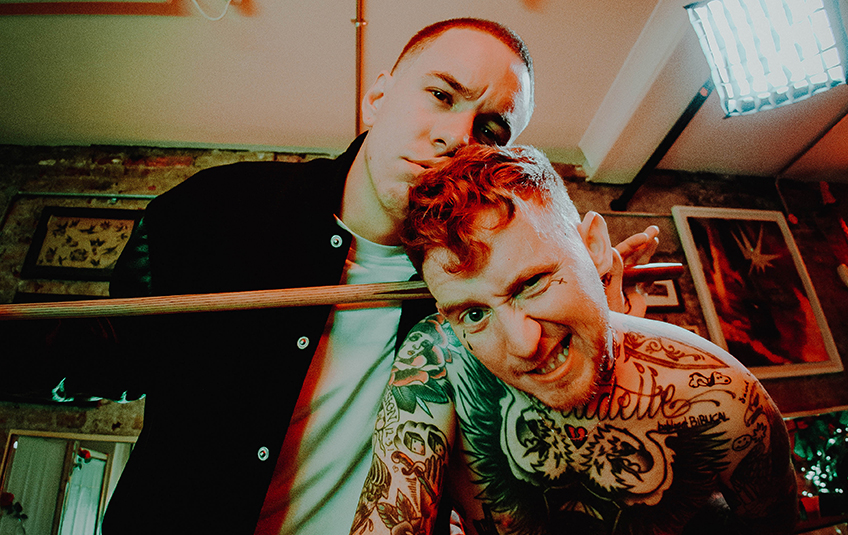 Frank Carter & The Rattlesnakes Unveil New Single "The Drugs" Featuring Jamie T
Hi and welcome to Lila's news!
One of the most exciting collaborations reached us yesterday that fans of both acts have been eagerly awaiting: Frank Carter & The Rattlesnakes published together with Jamie T their latest single "The Drugs", who bring punk back to life in a raw live setting.
The duo behind Frank Carter & The Rattlesnakes has made a name for itself since its formation in 2015 that has long ceased to be an insider tip. With four studio albums and a fan base that transcends genre conventions, the band has established itself in the scene over the past five years, not only with their music, but also with the attitude they are known for: The band is above all against the patriachart, injustice as well as toxic masculinity, which then also quickly results in a "woman only" mosh pit. Their freedom-loving sound, with its mix of rock, punk and hardcore, as well as the image they project, is exactly the combination that gives the band such a strong expressiveness.
Jamie T is an exceptional musician who mainly mixes everyday sounds into his music and combines them with classical instruments. The singer-songwriter with a unique blend of indie, rock and pop has received due recognition for his music this year with his latest album "The Theory of Whatever"was number 1 in the UK. On 30 June 2023, the musician will be headlining at Finsbury Park in front of 45,000 people, and we recommend you go to London for the concert and not to miss this unique experience.
The perhaps initially unequal combination harmonises in their new single "The Drugs" very well, as both stand for an unconventional sound that speaks for itself. The new song strikes both familiar rough tones of the band, which directly invite to party, but also has a little bit of Jamie Twho has let something of his sound flow into it. Frank Carter tells:
"'The Drugs' was written after some long conversations with some wonderful friends of mine who were struggling with their addiction. Life is a difficult journey, but it's easier when you have good friends around you. Jamie and I had been talking about making music for years, and when he asked me to sing on his song 'British Hell,' I jumped at the chance. When I asked him to sing on 'The Drugs', he returned the favor in perfect style. When I met Jamie in 2007, it was a wild time for a young punk moving in the music industry. One of the things I learned very early on is that friends are hard to find, but when you do, you have to hold on to them. Jamie has been my friend since we met backstage at a gig in Austin, Texas. Gallows had just finished their set, I'd gotten punched in the face, and he came in, and I smiled at him through bloody teeth, and we've been friends ever since."
"Two sides of the same coin, Frank and I," adds Jamie T.
We can only recommend you to listen to the single. Frank Carter & The Rattlesnakes also come to Germany for selected data:
08.11.2022 - Market Hall, Hamburg
10.11.2022 - Kantine, Cologne
13.11.2022 - Astra, Berlin
17.11.2022 - New Theater Factory, Munich
Photo from: Birdie Florence
Lila is out, be the beat with you!