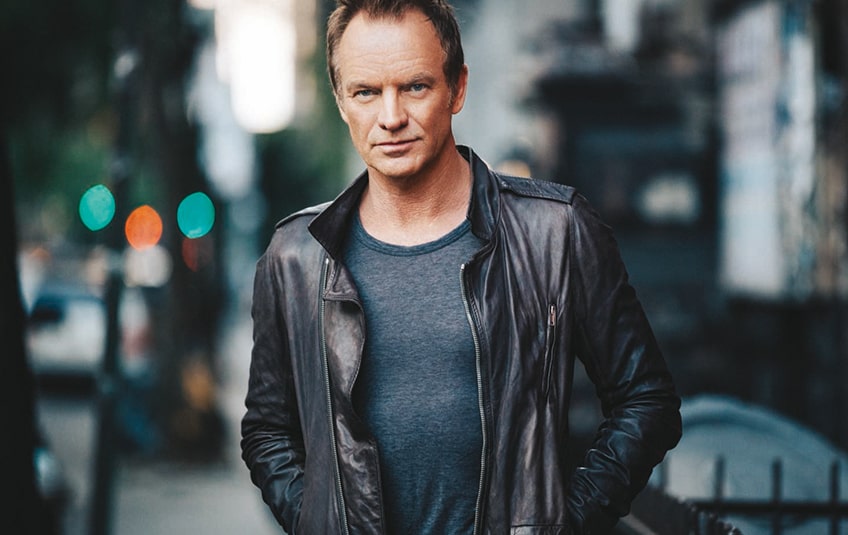 Together in the studio in Jamaica: Sting and Shaggy present their single "Don't Make Me Wait" and celebrate live premiere
One has with The Police and made music history as a solo artist, the other is one of the most successful reggae-pop artists of our time: Sting and Shaggy now make common cause and present their single "Don't Make Me Wait!" The live premiere - which can be seen worldwide via Facebook Livestream - was celebrated by the two superstars last Saturday: Sting and Shaggy performed in Kingston, Jamaica, as part of the "Shaggy & Friends" Benefit Concert, which took place on the lawn in front of Jamaica House in front of 20,000 spectators. "Don't Make Me Wait" appears on February 02but already now you can get in the mood for the summer feeling with a foretaste:
You can listen to "Don't Make Me Wait" here
How did the unusual collaboration in Jamaica come about? Sting was a guest on the Caribbean island last year and jammed together with the native Jamaican Shaggy in the studio. The idea was to create songs that would reflect the love for Jamaica, the people and their culture. And of course, the fun should not come too short during the sessions. The single "Don't Make Me Wait" shines with lightness, positive vibes and Caribbean influences. Produced were "Don't Make Me Wait" as well as the entire sessions of the two legends of Shaggy's longtime producer Sting International (Shaun Pizzonia)who, among other things, played on the megahits "It Wasn't Me," "Angel," "Boombastic" and "Oh Carolina" stood behind the controllers. The video clip for "Don't Make Me Wait" has just been shot and will premiere shortly. Two icons in Jamaica and in a playing mood - there's no better way to start the music year 2018!
Press release: Universal Music Group