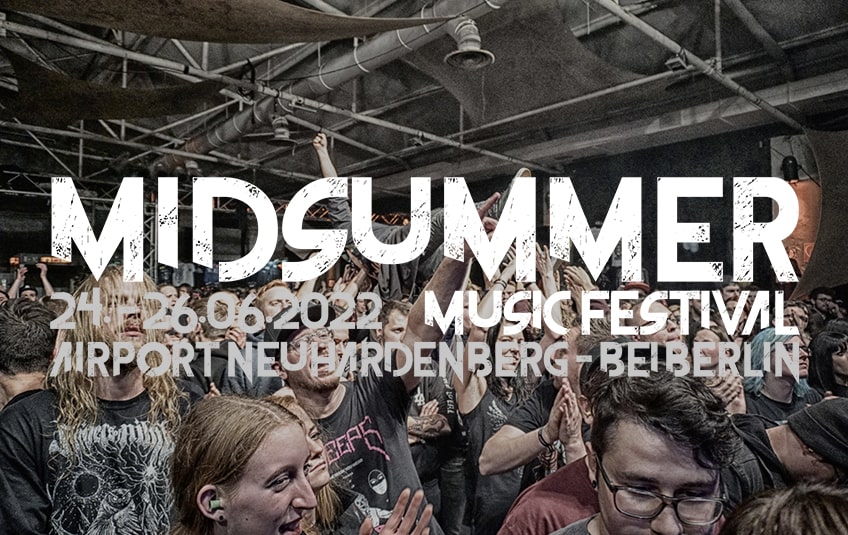 The Midsummer Festival will not take place! Cancellation of the organizers + ticket refund
Hi and welcome to Lila's news!
The news will surely have reached some of you already: The Midsummer Festival had to be cancelled. We were really looking forward to the event at the Neuhardenberg airfield and had hoped to meet many of you on site. Now we have to change our plans.
Due to disagreements between both partners the festival was cancelled. There was already an event in advance, which our contact Klaus (Voices Of The Street) supported with booking the bands as well as the dealers on site. According to an official statement from him, the event went wrong, because the other organizer, who also supported the Midsummer Festival , didn't fulfill his duties, so for example there were no stage hands on site. It went haywire, which also forced the bands to help out to get the event going. They not only helped to set up the stage, but also took care of the front and backline and the FOH, which is not a matter of course.
Here is an excerpt from the statement: "I was reminded of the self-organized forest and meadow concerts in the '70s."
This was a warning shot that Klaus clearly perceived. The partnership between the two was terminated and the Midsummer Festival, which was to provide a stage for metal and electro music already at the end of June, was canceled. It turned out, we were further informed, that also at this event many organizational components were not fulfilled by the other partner of the event and to look for a common solution was refused by them.
Even though we would have been happy to be part of this great project, we can understand the decision. Regarding the refund of the tickets, you will get more info on their website on May 15: midsummerfestival.net
Nevertheless, we hope that the Midsummer Festival will be resumed in the future and will keep you informed about this. Stay tuned!
Lila is out, be the beat with you!