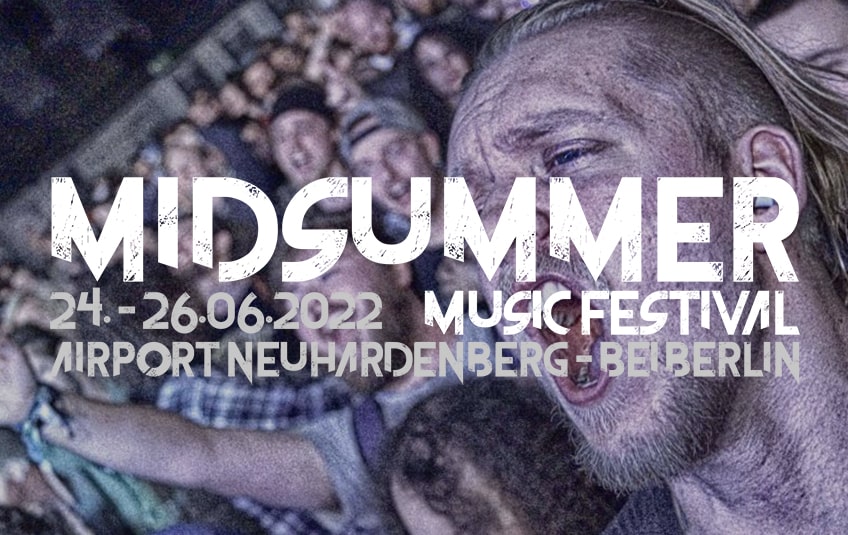 One, two, three, go! Midsummer Festival offers a stage for music and literature
Hi and welcome to Lila's news!
There are only three months left until the Midsummer Festival and the preparations are underway to welcome 52 international as well as national acts from the metal and electro area on the stages. From June 24 - 26 you can look forward to exceptional acts as well as underground heroes, who will let guitars and beats ring out in a unique setting.
What is new, and this is part of the charm of the festival, is that not only music is offered a home, but also literature. In cooperation with the publishing group Droemer Knaur, there will be readings by well-known fantasy authors such as Michael Peinkofer, Markus Heitz, Madeleine Puljic and Stefanie Hasse. We are definitely looking forward to seeing how this will be received and will report back to you on site.
In addition, there is also an update on the catering on the site, with a wide selection of which there is certainly something for everyone: Adjacent to the campsite, there is a varied culinary offering from, among others, Rost & Rauch, a specialist in barbecue, which offers both barbecue and vegan dishes. In addition, there are other vendors that fit perfectly into the festival theme, such as Kafferösterei Bienert, Jacky's Hemp House, Rock'n'Roll Catering, Kartoffelhaus, Tierisches Mittelalter Asinarius, Zaremba's Knobi Baguettes, Urs Mittelalter Bäckerei and the Metbutze.
You will also have the opportunity to buy enough merchandise from your favorite bands, watches, jewelry and many other things at other booths. A tip from us: For the right festival experience you should definitely stay at the campsite, which is open from 23 - 27 June. This way you'll be part of the festival action from the beginning, get to know one or the other act and also meet us on the grounds. You can get the tickets here: midsummerfestival.net
Lila is out, be the beat with you!