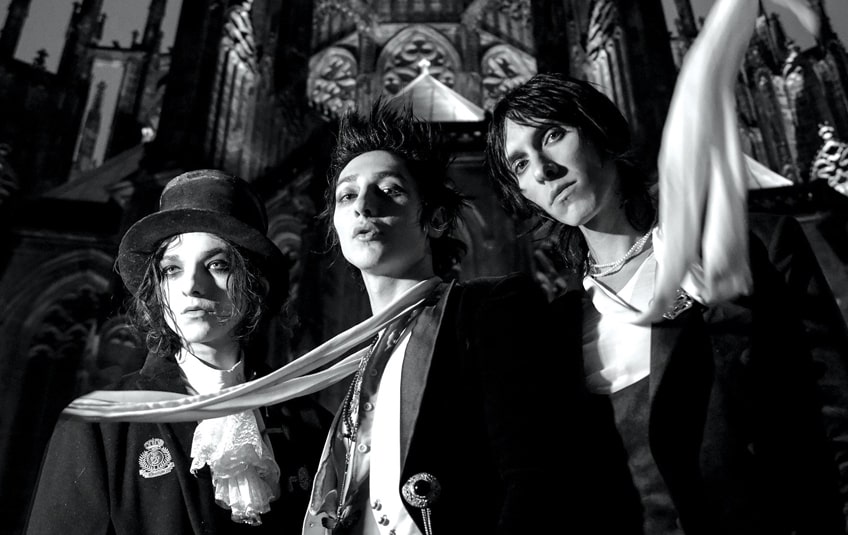 Palaye Royale take you to a fabulous world of sound with new album "Fever Dream
Hi and welcome to Lila's review!
Palaye Royale belong to the exceptional talents in today's rock, who constantly reinvent themselves with their sound and inspire fans from all over the world with it. The three brothers from Canada, who moved to Las Vegas in their teens to pursue their dream, have fought their way from the bottom to the top with a sound we can't do without. Now the band is releasing an exciting new themed album, "Fever Dream", which also surprises this time.
First glimpses of the album were already given by the released singles "No Love In L.A." and "Punching Bag", which are indicative of the sound of the album. Palaye Royale Palaye Royale create something completely different on each album, breaking new ground and trying to give a special message to their fans. "Punching Bag" has already teased this message, which is primarily about self-acceptance. In their music video, the dramatic, melancholic song is presented as a background for the confrontation with one's own self and acceptance towards society. Remington is accompanied through all these heartbreaking moments in which he is surrounded by all these negative thoughts. This strong message was followed by songs like "Broken", which they also published in Spanish.
Self-acceptance and faith in one's self are two strong themes that the band reproduces in all its facets. Despair and negative emotions are symbolized by the somber mood that characterizes the entire album, while hope is expressed through soaring choruses and anthemic passages. Two opposites are thus contrasted, which take up this dichotomy and overcome it. It's not all black and white, which is reflected by the band both lyrically and musically. They dedicate themselves to their fans as follows:
"To our soldier of the royal council, enjoy this body of work known as Fever Dream. We have poured our souls into the intricate creation of this album. This is the first time in a long time we have written about hope, always known in the darkest of days even a glimmer of light is enough to keep going. Find salvation in in art, music and philosophy. Always seek to unravel the mysteries within life and never stop creating because life is a work of art, add something new everyday until it is a masterpiece. You are loved, without you this world would not be the same. Love the void X."
In this album, the band combines their art rock with strong cinematic melodies that give "Fever Dream" that fantastic and unreal feeling you get when you have a high fever yourself. It cannot be compared in any way with the album "The Bastards" and yet Palaye Royale has added its own sound, which clearly shows the interpreter. Rock music meets soft pop with indie as well as danceable melodies that alternate between slow and fast tones. It is clearly calmer, which again is the charm of the work, in which the band makes music according to their taste and not to genres. Fans of the band who haven't listened to it yet should definitely not miss it and should definitely give songs like "Lifeless Stars" or "Off With The Head" a listen.
Palaye Royale have proven with this album that creating music is in their blood and have shown with the statement that they do it for life. "Fever Dream" is an album that catches you in your darkest hours and encourages you to try something new or to start all over again. By now you should have listened to it and let the magic work on you. Absolutely recommended by us!
Lila is out, be the beat with you!