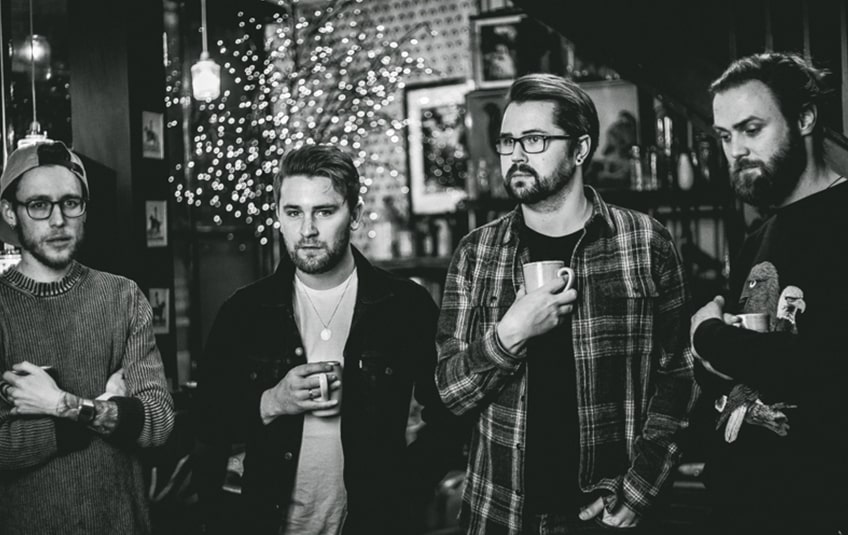 Prey Drive release their long-awaited new single "Shinjuku" + music video
Hi and welcome to Lila's news!
"I hate the way you say my name. We are the ones that make it rain" - With these first lines open Prey Drive her brand new single "Shinjuku" and let you look forward to new music after almost two years...
Inspired by the experiences of singer Brads last trip to the land of the rising sun, Japan, the four-piece band wrote a song about the city of Shinjuku. With a density of almost 350,000 people, the heavily visited special district near Tokyo is known for its futuristic streets and almost blanket advertising. The unique atmosphere as well as the multi-layered culture of the suburb are now incorporated into their new song and give you the feeling of being in the middle of Shinjuku.
"Shinjuku" is a song that aptly describes our decelerated life and underpins it with a sound that varies between soft and hard tones. Varied, the new single conveys the well-known alternative rock sound of the young band, around which an ever-growing fan base is growing. Prey Drive shows even in hard times that it is important to go on, to look forward and symbolizes this with the release of "Shinjuku". About the song itself tells Brad:
"The song is about comparing your life to other people's. You always think they're ahead and have their shit together, while you're "still swirling around" trying to find your footing or path in life. It's about the fact that things are constantly changing around you, that "everyone I know is with someone new" and that you're not able to control them. everyone I love is going to leave me too."
We really hope to see the guys and their new song on stage soon and until then we will hear you soon. "Shinjuku" on. Take a look!
Lila is out, be the beat with you!