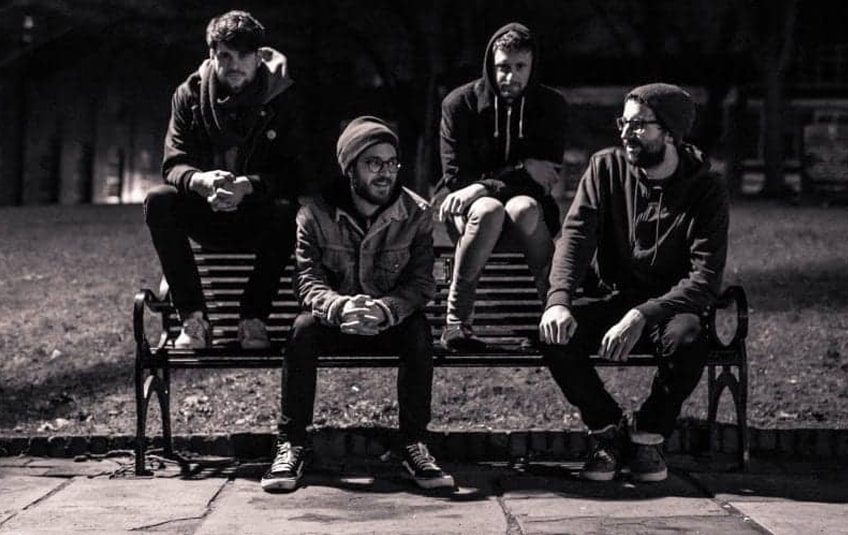 Quitters soon to unveil new album "Siging Like Nobodys Listening"
Hi and welcome to Lila's review!
With "My Own Worst Enemy" gave Quitters recently gave a first glimpse of their soon-to-be-released record "Singing Like Nobodys Listening.". A glimpse that is promising. On January 18 this year, the long-awaited disc should come on the market and said in advance.... In the CD shelf it should not be missing. We had the great honor to listen to the good pieces already (Thanks, Jordan!) and are thrilled.
Five songs adorn the brand new disc and take you into a powerful punk rock adventure that truly develops addictiveness. Fifteen minutes of sound reminiscent of fresh wind and summer days paired with a lightness that you do not often get to hear. Loud and catchy and definitely our "Album Of The Month"! "Singing Like Nobodys Listening." manages, despite its brevity, to inspire shows its originality especially through songs like "Bitting The Dust". The songs on the record have edges, are raw and do not sound vulgar and that's exactly what "Singing Like Nobodys Listening." does so well.
Of all the songs our magazine has chosen for "Letter To Forgotten Friends" as the highlight of the album. Already the first notes of the guitar have brought us directly under its spell, so we recommend you just listen to it. The cheerful and relaxed sound contrasts with the song title, which brings a slight melancholy and makes you think. Nevertheless, the song is cheerful and is especially recommended for the gray days!
We hope that with the album release also an upcoming tour comes with it. Should it be so far, we will let you know of course! Listen, buy and stream the new record from Quitters - It's worth it!
Lila is out, be the beat with you!