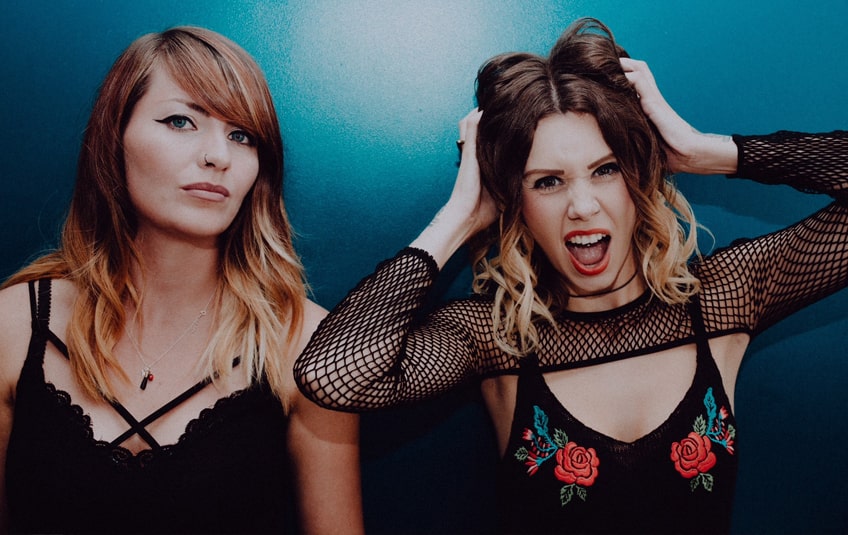 REWS surprises with new single "Can You Feel It?"
"Can You Feel It?" – meine Immortals und willkommen zu Lilas News!
Das Londoner Rock – Duo REWS steht wieder in den Startlöchern und lässt Fans auf eine neue Single freuen, "Can You Feel It?". Nach dem Erscheinen ihrer jüngsten Scheibe "Pyro", veröffentlichten die Mädels vor kurzem einen neuen Song über Marshall Records. Seit letztem Jahr sind Shauna & Colette unter dem Namen REWS in der Alternative Szene unterwegs und beschreiben selbst ihren Stil als "melodious but badass". Die zwei Powerfrauen mit dem charmanten und doch kraftvollen Sound zeigen wieder einmal, dass ein Schlagzeug, eine Gitarre sowie zwei harmonische Rock Röhren reichen, um einen energiegeladenen Song ohrwurmtauglich zu machen. Besonders gefällt uns die Message hinter dem Song, wie Shauna verrät:
"Can You Feel It? Is a song that takes a positive spin on hurt feelings. It encourages the listener to 'let it out ', 'dance ', 'sing' and not be afraid to explore how they feel in order to better themselves & learn to love again. It was inspired and written during a period of heartbreak and describes the stages of grief that we endure."
Produziert und aufgenommen wurde das Stück von Romesh Dodangoda, welcher unteranderem mit Bands wie Bring Me The Horizon, Don Broco oder mit Lower Than Atlantis has worked together.
Schon bald treten REWS in ihrem Heimatland dem UK auf und schauen hoffentlich auch bald in Köln vorbei. "Can You Feel It?" hat uns definitiv begeistert und wer weiß… Vielleicht kommen auch schon bald ein paar neue Songs dazu 😉 Wir halten euch auf den laufenden!
Damit ihr nichts verpasst, hier das Musikvideo zu "Can You Feel It?":

Lila is out, be the beat with you!