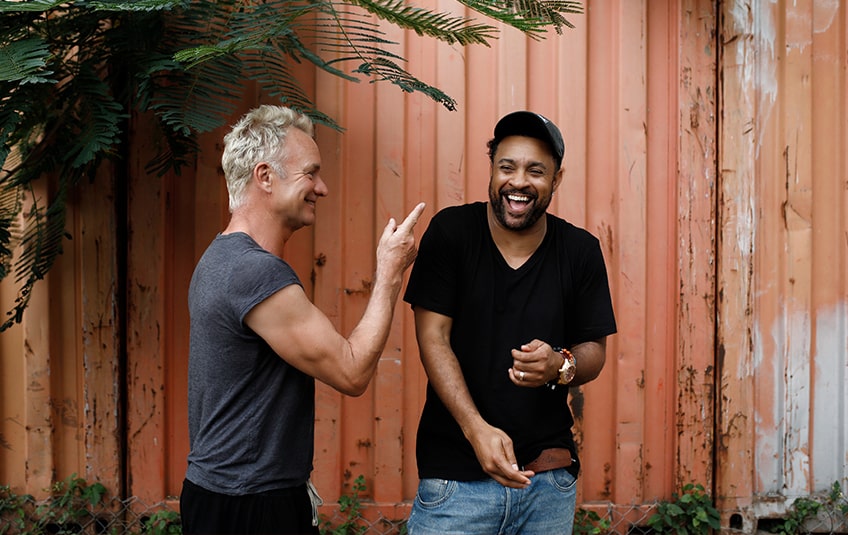 Sting and Shaggy release joint album "44/876
Two icons on Jamaica and in the studio - only something very special can come out of it! Sting and Shaggy make common cause and present their album "44/876"! In advance there was already the single "Don't Make Me Wait" and "Waiting For The Break Of The Day" to listen to. On Friday the complete album will be released. The entire sessions of the two legends were produced by Shaggy's longtime producer Sting International (Shaun Pizzonia)who, among other things, played on the megahits "It Wasn't Me," "Angel," "Boombastic" and "Oh Carolina" stood behind the controls.
The two will also be on the road together live in the coming weeks. Fans were able to get a first impression at the WDR2 radio concert, which is available here in full length.
Here is the music video for "Don't Make Me Wait":
Press release: Universal Music Group