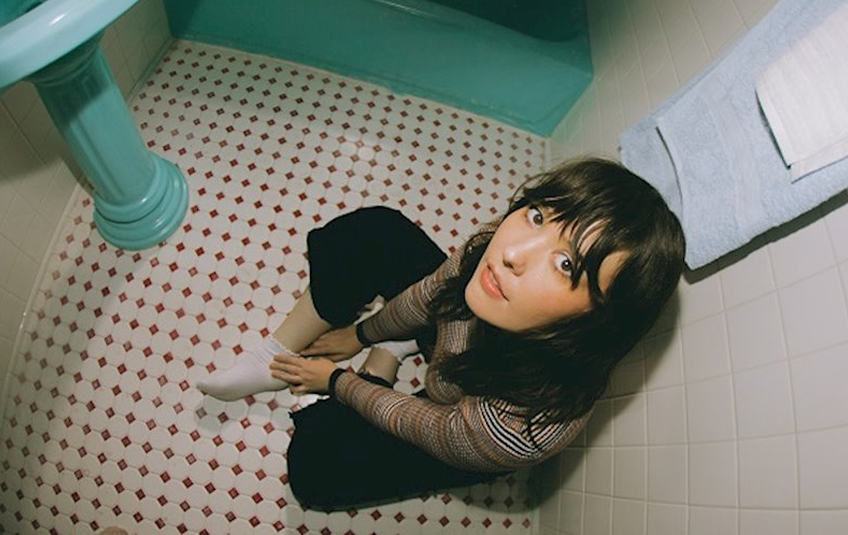 Between reality and the end of the world: Sydney Sprague releases new album "somebody in hell loves you" on September 15
Hi and welcome to Lila's review!
"somebody in hell loves you" - When I have mastered the journey of life and the world is coming to an end, what will I say to you? This and a few more questions around our existence faces Sydney Sprague in her new album, which will be released on September 15 via Rude Records.
Sydney decided early on to pursue a career as a songwriter and was supported in this by her parents. In her room, she painted this life for herself, with posters of Britney Spears hanging on her wall. Influences such as Avril Lavigne manifested this dream, which she has already put into practice with two works. The young songwriter and musician focuses on a very own, original sound, which you can also hear in her new album.
Her new album "somebody in hell loves you" captivates with the mixture of her soft, distinctive voice as well as the modern rock sound, which can quickly switch between loving beach and harder punk vibes. Psychedelic, indie or poppy: Syndey shows different facets of her music, which may also be unpolished sometimes. Especially with her voice she manages to pick up the listener, with which she takes a little acceleration out of the songs thus creates a good balance.
The theme of the album revolves around the end of the world and this one moment between reality and the transition into nothingness. It is the silence between these two moments that Sydney takes up musically in her new album. At the same time, she combines this with thoughts that you might have encountered in your everyday life, such as the feeling of having to go through hell yourself in order to keep someone with you (overkill). It is a journey through the many moments in one's own life, which one lives through together in perhaps the last seconds on earth with "somebody in hell loves you" in the ear. About the process, the musician tells:
"When I started writing songs for this record during covid lockdown it felt like the movie had ended and the credits had rolled on life but we were all still here for some reason. Everything was just floating in this void and because of that I felt like I had all the time in the world to just do whatever I wanted. It was weirdly the freest I've ever felt. Writing became a way to entertain myself and make myself laugh instead of a way to wallow. I spent a lot of time reflecting on the past and the people around me and processing things I'd never been able to. I was able to be more honest than I'd ever been in my songs. The fact that I'm able to share them now feels a little scary because when I was writing them they were really just for me, but I hope they can bring people the same sense of escape that they brought me."
Sydney Sprague brings with "somebody in hell loves you" a work, which really helps to escape daily issues. It is varied and shouldn't be missed, especially for those of you who want to discover something new. Save the date: September 15th!
Photo credit: Ellie Carty
Lila is out, be the beat with you!