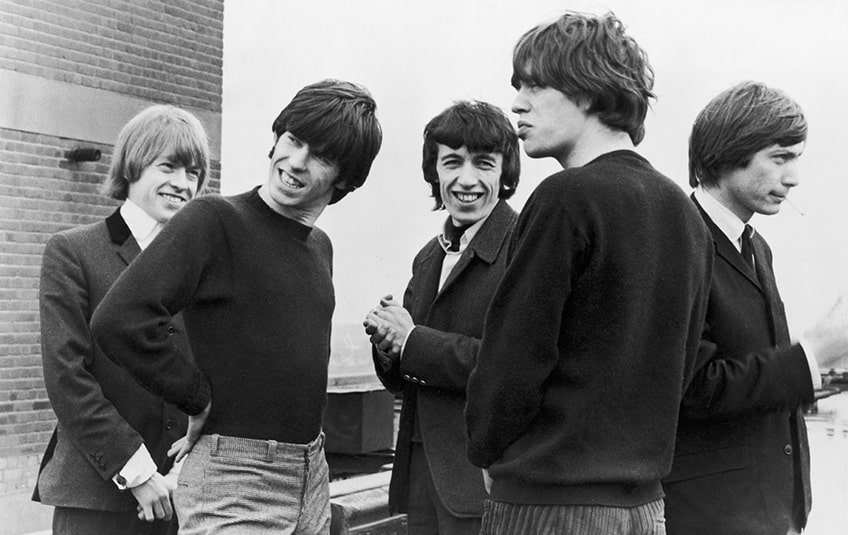 The Rolling Stones present another song from "The Rolling Stones - On Air" + New album to be released on 01 December
With the album "The Rolling Stones - On Air" appears on December 01 a very special compilation of the Rolling Stones with rarely heard radio and TV recordings from their formative years - before they became the "Greatest Rock 'n' Roll Band in the World." After the Rolling Stones in the past year with "Blue & Lonesome" celebrated the return to their musical roots, the blues, appears with "On Air" the perfect guide for their early days. The Rolling Stones played exactly those blues, plus R&B, soul and even some country songs night after night in clubs and dance halls, perfecting their sound with love and dedication. "The Rolling Stones - On Air" is a unique retrospective of their beginnings and first radio and TV appearances.
Jetzt veröffentlichen The Rolling Stones den zweiten Track aus "The Rolling Stones – On Air". Dafür liefern sie die Hymne "(I Can't Get No) Satisfaction" in einer Aufnahme für das Radioformat "The Saturday Club" vom 18. September 1965.
Hier kann man in "(I Can't Get No) Satisfaction" reinhören
Press release: Universal Music Group