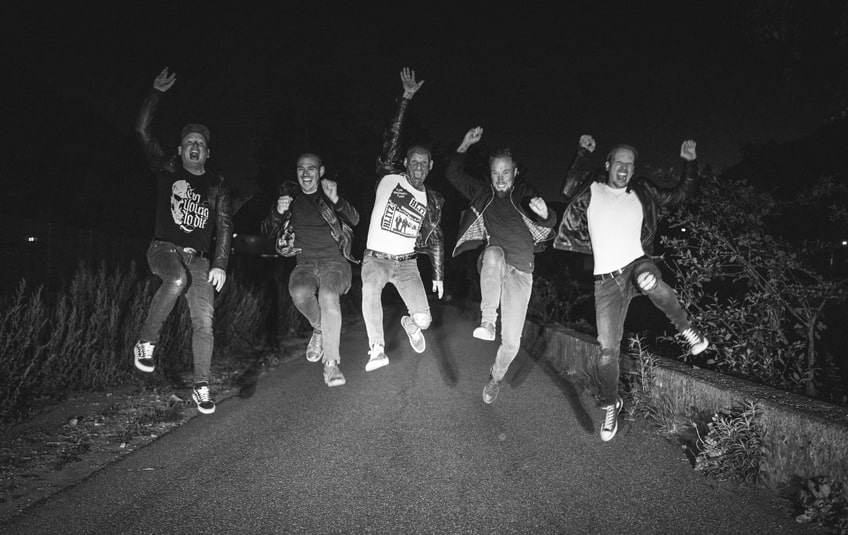 Unantastbar reach No. 2 in German album charts with "Wir leben laut"
Sensation complete: South Tyrolean rockers UNANTASTBAR, together with their new label, Napalm Records' rock subsidiary Spinning Goblin Productions, are pleased to announce that their 9th studio album "WIR LEBEN LAUT" has reached No. 2 in the Official German Album Charts, celebrating the highest chart entry in the band's history to date.
For UNANTASTBAR, who have already achieved three Top 5 placements in the official German album charts in the past, it is the result of hard work, but above all of passion and the particularly intimate connection between the band and their incredibly loyal fans, who got everything they love about the South Tyroleans with "WIR LEBEN LAUT": strong, authentic rock with lyrics that are as honestly raw as they are emotional with moments that give you goose bumps. The diligent critics out there have also given their verdict in the meantime: The sound that the band and Napalm Records are carrying into the year 2023 was received great.
Now UNANTASTBAR are looking forward to celebrating it all on their upcoming tour this year and at the band's own recently announced festival (meaningfully translated): "We have trembled and trembled, in the end we slipped past the #1 by a hair's breadth. Nevertheless, "WIR LEBEN LAUT" is #2 in the official German album charts. Thanks a lot to all of you who have bought and will buy this great album. Thank you for your insanely great support! See you on our WIR LEBEN LAUT tour 2023!"
If you haven't made it yet, you can still get "WIR LEBEN LAUT" by UNANTASTBAR (released via Napalm Records/Spinning Goblin Productions) here, among others, in one of the limited editions: http://lnk.to/UATB-WirLebenLaut
Tickets for the WIR LEBEN LAUT tour and the festival in Loburg (Saxony-Anhalt) are now available at: www.unantastbar-tickets.com
Press release: CMM GmbH