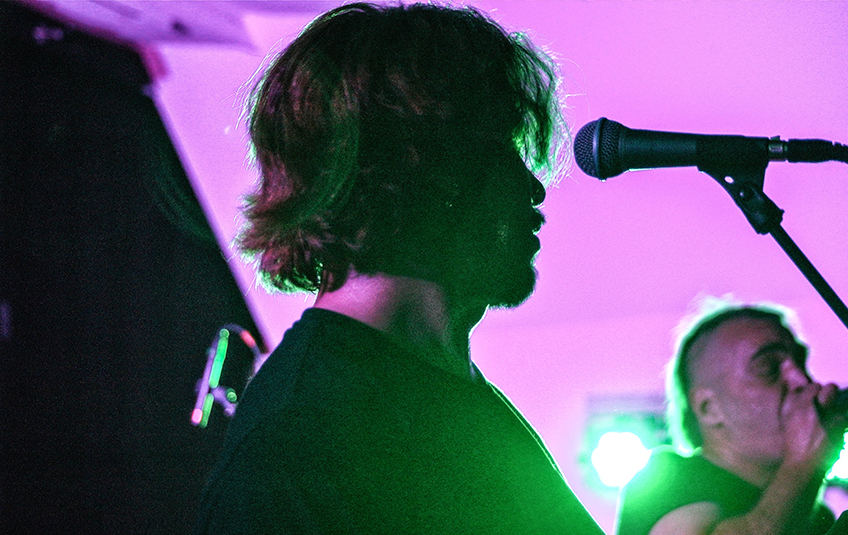 The BlattTurbo band night from 02 September + All highlights
Hi and welcome to BEHIND THE NOISE!
In just a few weeks, the Escalate Festival will start and that, with ten bands from the punk as well as rock in Stotzheim. Once again, the underground from the region is offered a stage on which a lot of noise can be made. We were able to experience the prelude to this at the last band evening, which provided a first taste of this year's indoor festival.
At the last BlattTurbo band night, there was one thing above all else to punk and rock: a good atmosphere. A warm, personal bond developed between the audience as well as the band over the course of the evening, which resulted in a lot of laughter. The interaction created an atmosphere like that of a living room concert, something we have witnessed many times at this event, where bands play up close for a smaller audience. Whether on stage or before the show, if you like to meet new musicians, maybe network locally, or just listen to some good music with friends, you should definitely be there next time.
This Saturday you could listen to the music of a total of four bands that moved between alternative rock and punk. Especially at the beginning you could notice the close connection between the local bands who knew each other before or played together, like Schängelang and LAG. That there were many common jokes and shouts during the performance, of course, did not miss.
But also for the music there was a separate place on this evening, for which enough space was taken. Especially LAG has certainly won one or the other fan, who thrilled with their mix of melodic punk as well as rock. The rough voice of Heidi surprised especially in the songs, in which she struck soft tones, as for example in "Nachthimmel". Our absolute highlight, however, was their cover of "Die Gedanken sind frei", which they packed into their own punk version. We also liked their version of "Du hast den Farbfilm vergessen", which they performed as an encore. Then it is also allowed to pogo!
Another highlight was definitely Lautstärke, who surprised us again with their performance. Not only did they make mega mood with known as well as new pieces from the alternative rock, they also had their own light with them, which delivered an impressive show matching the music. The guys have clearly developed from their last gig, where we saw them, and we are looking forward to hearing more from them soon!
Whether Schlängelang, LAG, Lautstärke or Überflüssig: Enjoying a cozy concert in the summer weather definitely got us in the mood for the Escalate Festival and we're really looking forward to telling you more about it soon. So, stay tuned!
Escalate Festival
When? 07 October, 13.00
Where. Stotzheimerstr. 36-38, 53881 Stotzheim
Tickets? Available on site.
Lila is out, be the beat with you!