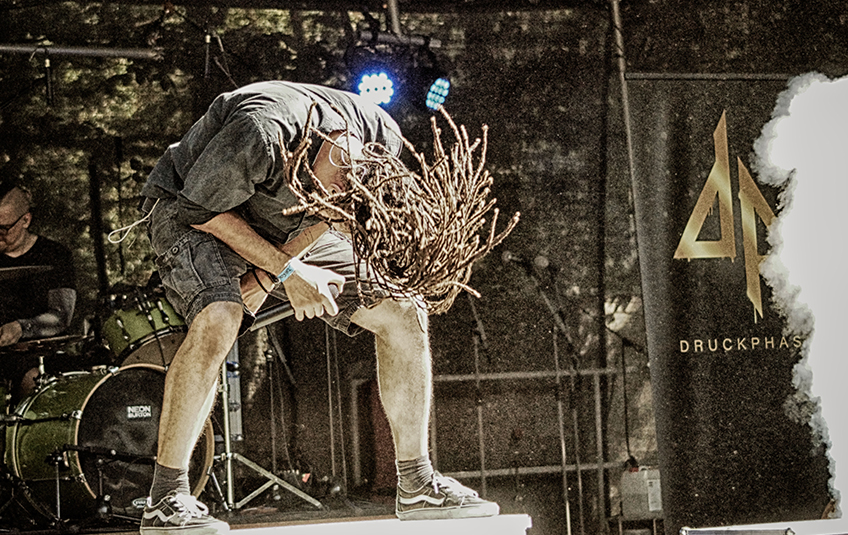 Druckphase reveal new music video for the single "Nicht mit mir"
Hi and welcome to Lila's news!
In times of insecurity and despair, Pressure phase once again has the right soundtrack, which they have now announced with a new video on YouTube. Already released in advance and also an absolute wake-up call live, the song "Not with me" (Not with me) is reissued in their music video and thus reminds us once again how important it is to stand up for oneself.
In their song, the band talks about getting up and not giving up. It's about trusting yourself and standing up for your convictions, but also about letting go of toxic relationships that drag you down and make you doubt yourself. "Not with me" is irrepressible, energetic and captivates you with its melody, which is especially carried by the mix of nu metal and metalcore. Also live , the song "Not with me" is one of our favourites, where we can give you a clear recommendation.
If you haven't listened to the song yet, need a little courage or are in the mood for good music, you should definitely watch the video:
Tip from us: The guys have also released an acoustic version of the song, which you can listen to on streaming platforms like Spotify . Pure goosebumps!
Lila is out, be the beat with you!