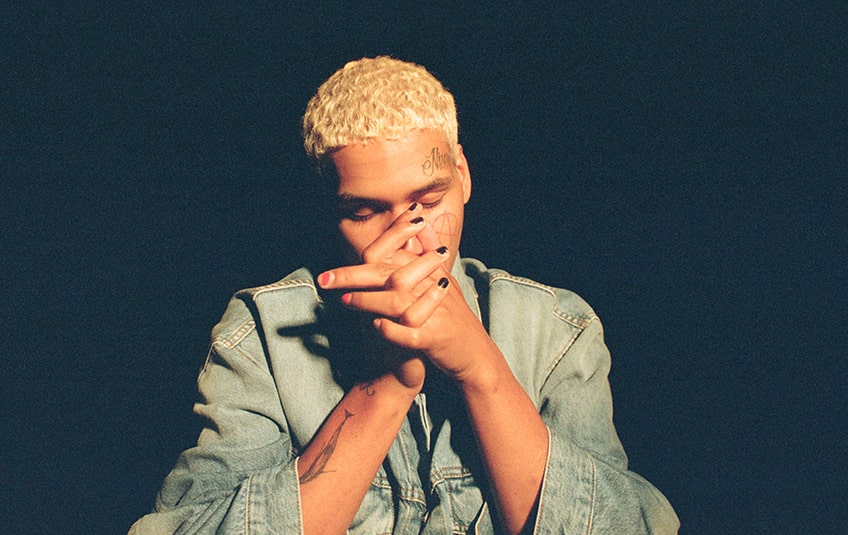 Ekkstacy unveils new album "Misery" on September 30 + Our secret tip
Hi and welcome to Lila's review!
The temperatures are dropping and autumn with its rainy weather announces itself: The year is almost over and has surprised us with many exciting releases that have either left you speechless or awakened anticipation for more. One of these releases will be released next Friday and is by the young thoroughbred musician EKKSTACY.
Our insider tip.
EKKSTACY has already experienced and gone through a lot in his youth. Depression at the age of 17 was followed by anxiety as well as social isolation. It got so bad that he took refuge in drugs and even tried to take his own life. His start in the world was definitely anything but rosy, but it is this broken side of him that seems to be what makes him strong as an artist. The musician packs the unrestrained flood of feelings into his own songs, which help him to come to terms with everything and give him support. In addition EKKSTACY:
"Basically, I've just been through a lot of shit.. That's what led me to become an artist. I really needed something like an outlet because I had no one. So I started writing. And it just clicked."
His new album "Misery" literally seeks chaos and bluntly reveals the musician's thoughts. It is not only a very honest album, but also clear and unvarnished in its lyrics, which is why some passages can really get to you. But that is exactly the charm of "Misery": It reflects an emotional journey in which you also have to face unpleasant things in order to accept yourself. Especially songs like "I wish you were pretty on the inside"or "output feat. Herhexx" offer the ideal introduction to immerse oneself in the young musician's lament universe.
EKKSTACY new album only focuses on topics such as depression, love or life, but also brings an incomparable indie sound that transforms the profound lyrics into punk ballads. Sensitive, sometimes also very melodic as well as cheerful, these invite you to listen as well as switch off.  Between rock, pop, emo and a "fuck it all" setting you meet an aspiring artist whose music is not only a kind of therapy for him, but also medicine for his own soul. "Misery" will definitely take you on an experience that you may not have had before, which is why we recommend you definitely give it a listen!
If you can't wait until Friday, you can watch his latest music video here:
Picture from: Gilbert Trejo
Lila is out, be the beat with you!