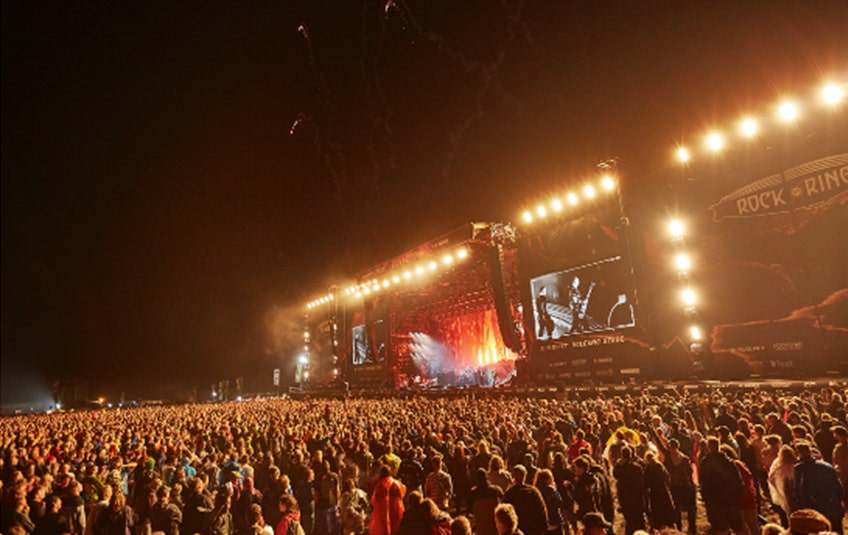 The Festival Guide: Our summary for the cult festival Rock am Ring - What you need to know!
Hi and welcome to Lila's review!
After a long wait, the time has finally come: this weekend the Rock am Ring and Rock in the park will take place, and that after two years of pandemic cancellation. That these three days will be a demolition is pre-programmed. You can find out everything you need to know about the start of the festival right here in our guide.
The arrival
The journey to the Gemini Festival is tedious every time. Long queues of cars on the motorway and overcrowded trains or buses. We therefore recommend that those of you who are also coming from further away arrive a day in advance and stay in a hotel in the Eifel, for example. From there, the journey to the festival can be taken up comfortably. For the arrival on Friday, we also recommend leaving as early as possible and taking something with you to distract yourself in case of a traffic jam. For a drive in the traffic jam you should fire up your favourite playlist, fans of one of the songs will surely be in one of the cars next to you. If you're near the festival and see one of the famous signs, turn off your sat nav and follow the directions from the ring-helper who will direct you to your favourite festival.
If you don't have a car or want to avoid the traffic jam, we recommend taking a city shuttle from Köln Messe/Deutz, Bonn Hauptbahnhof or Köln/Bonn Airport, which will be available there. In the app, you will find an overview of how to get there under "Info".
The Camp
Already on 1 June, those who have booked the General Camping, Green Camping, Rock 'n' Roll Camping, Green Camping or Caravan Camping Ticket may arrive at 12:00. The others who use the Experience Camping may check in on the same day at 18:00. Departure day is 6 June at 12:00.
In addition to classic rules such as "no campfires", you are also not allowed to bring drones, megaphones or power generators. The Immortals who live on the Rock 'n' Roll camping site are allowed to use a functioning refrigerator. All the information on the dos and don'ts can be found in detail in the app. Basically, however, your well-being is taken care of on site. For example, you can book a portable power box, the Travelbox, and use it to charge your mobile phone or similar. If you have a locker, there is also a power socket in it to charge your technical devices and make them festival-ready.
Have you forgotten something at home? No problem, because at Utopia Camping you can rent all the right camping equipment for the festival weekend. This includes sleeping bags, camping chairs and even comfortable tents, so you're well provided for if you've forgotten something at home.
Lidl Rock Store & Food
For refreshments after a spirited mosh pit, the Lidl Rock Store is the place to go, where you can get beer, barbecue stuff and much more at Lidl prices almost around the clock. So nothing stands in the way of your ideal festival weekend. You can also look forward to one or two food trucks on site, including the Vemondo Food Truck from Lidl, where you can get vegan burgers.
There are also many other highlights such as bumper cars, cocktails and various boutiques where you can buy shirts from bands and more. As you can see, Rock am Ring and Rock in the park are here to stay and will leave you with a lasting memory of the start of the summer festival season.
Photocredit: Thomas Rabsch
Lila is out, be the beat with you!