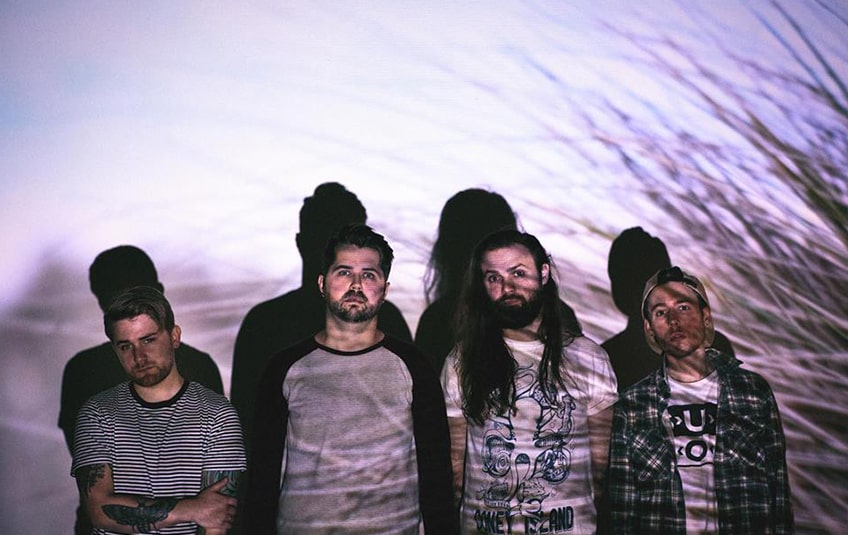 Interview with Prey Drive - Christian about the band, latest projects and much more
Hell yes and welcome to Lila's interview!
Our studio has brought a brand new interview for you, which we conducted with Christian from Prey Drive were allowed to lead. Everything about the band, their music and much more, you can read below.... Have fun! 😉
At this point, thanks to Jordan from Krod Records and the guys from Prey Drive! Awesome, thanks a lot! 🙂
Here is the german version, you can find the original below.
LILA: Prey Drive exists since 2016 and has just started its musical adventure. Can you tell our Immortals (readers) how you came together and why you are Prey Drive have founded?
CHRISTIAN: Prey Drive began when Steve had a lot of song ideas that he really wanted to try out. He and Brad were already together in a band before, just like Paul (meaningfully translated) and Christian and since the Norwich scene is very tightly knit, we knew each other.... Steve already wrote with Brad and came into contact with Christian, which Paul (meaningfully translated) brought and so was Prey Drive born
LILA: Your band, Prey Drive has been on the independent record label Krod Records signed not too long ago. Congratulations! How did this incredible opportunity come about?
CHRISTIAN: We have worked with Jordan from Krod when he expressed interest in our EP. "Tabula Rasa" has shown and we liked the label very much. Christian our drummer was recently in Berlin and they got together for a few drinks... The rest is history.
LILA: The one important day in the life of a musician: buying the first CD. For me, as a music freak, this was a very big day.... Unfortunately, my first CD was from Avril Lavigne – "The Best Damn Thing" and today I honestly don't know why. Tell me, what was the first CD you bought?
CHRISTIAN: We have all had a weak point for Avril Lavigne at a certain point, I'm sure haha, but my first CD, the one that really got me into music, was The Offspring - "Americana".
LILA: Two of four band members of Prey Drive were session musicians for Slaves. What have Brad and Steve before that? Did you play in other bands?
CHRISTIAN: As I have said before. Steve and Brad played in several bands before, the last band they played together in Deers was really cool! Brad has really good solo material under the names Dirty Paint Brush Sky brought out.
LILA: Our magazine likes your music very much and is looking forward to seeing you live one day! What can someone who does not know your band at all on a Prey Drive Expect concert?
CHRISTIAN: Good, loud, melodic noise!
LILA: You will get your EP "Tabula Rasa" at Krod Records and it was also announced that you will release an album together for the end of the year. Sounds like a full schedule! So tell me, how do you manage to make music, perform on stages and have time for the family under these circumstances?
CHRISTIAN: I think because we have been doing it for some time it has become normal for us but I guess we just give it everything we have! We stay busy but also organized haha. Up to this point we are also complete "do it yourself", so we set the tone!
LILA: Prey Drive is new on the market. Tell me... where do you see Prey Drive in three years?
CHRISTIAN: Hopefully... Still good, loud, melodic but especially with a lot of noise!
LILA: Finally, do you want to say anything to your fans and to our Immortals?
CHRISTIAN: Thanks for listening! Come to a show, it would be nice to meet you!
Lila is out, be the beat with you!