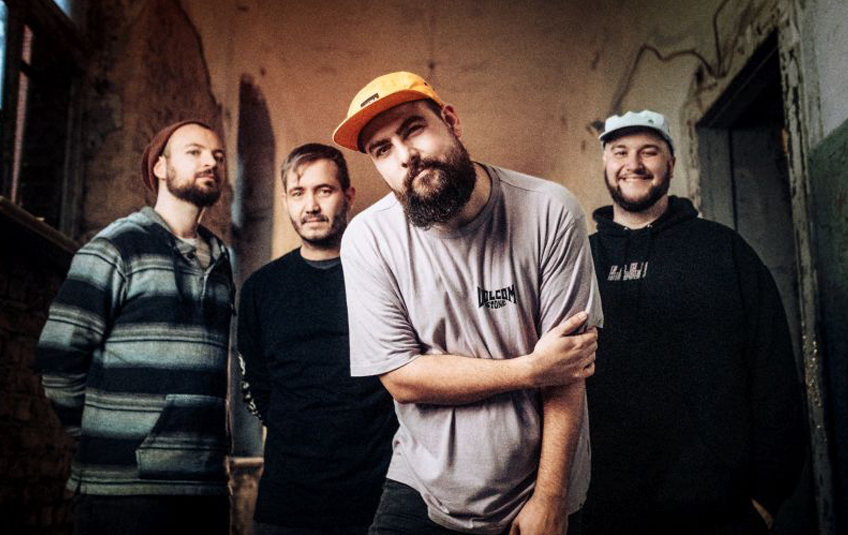 Medicine for the soul - Indecent Behavior release their new album "Therapy In Melody" this Friday.
Hi and welcome to Lila's review!
It's going to be loud, colorful and dynamic - this week, Indecent Behavior will present their new album "Therapy In Melody" on May 12, giving a glimpse into their versatile, adventurous sound.
Founded in 2013 out of the desire to create their own music, the band has managed over the years to produce a sound of its own, which is a mixture of pop punk as well as hardcore: it is tough, melodic and characterized by an uneven sound that gives it a certain depth through its rough edges. Now the band reaps the fruits of their hard work and continues their journey with "Therapy In Melody" .
Their new album is all about self-acceptance and not letting yourself be bent. It deals with both the good and bad days in life and encourages you to move on and look forward. "Therapy In Melody" is a bit like medicine for the soul and gives the listener a bit of hope. Regarding the message of the album, singer Henrik said the following:
You are not alone and "being different" is not bad. The world can often be frightening and scary. We want to offer people a home with our new record. A kind of lighthouse that shows the way, even if it often looks like there is no land in sight far and wide.

 

And no matter what others say: You are valuable and good just the way you are!
Musically, the band strikes more melodic notes than in their previous album "Bright Days" and still manages to maintain a healthy mix of fast wake-ups as well as emotional fireworks. In their new work they combine various influences from rock, punk as well as electro, leaving room for surprises and goosebump moments.
"Therapy In Melody" is an album with a fresh sound that makes you forget the worries of everyday life for a moment and gives you courage. Indecent Behavior provide the ideal introduction to an unforgettable summer and complement this with their tour, which is already ready to start.
Tickets for the tour can be found here: www.indecent-behavior.com
Photocredit: Simon Volz
Lila is out, be the beat with you!