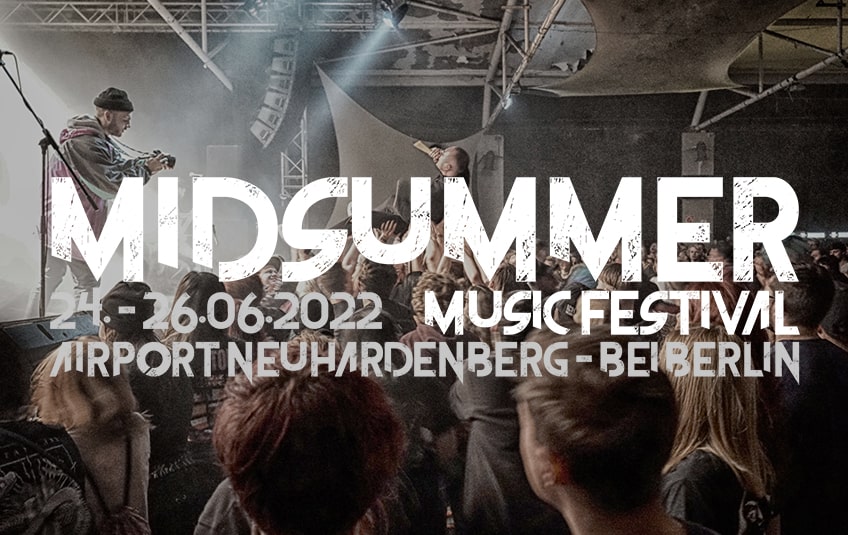 Seven bands + newcomer update from Midsummer Festival
Hi and welcome to Lila's news!
There is a brand new update for Midsummer , which we absolutely have to tell you about today.
The festival at Airport Neu Brandenburg recently announced seven bands that have now been added to the line-up. Confirmed were Lacuna Coil, Diary Of Dreams, Soulbound, Das Ich, Null Positiv, Moran Magal as well as Brundhilde, with which the festival has expanded their previous repertoire with more exciting acts that together fill three days in the summer.
In addition to well-known bands, the Midsummer also opens its doors to newcomers and young bands. For them the stage will be opened right at the beginning and with the newcomers Trope, Dying Phoeniix and Factory Inside a great start is guaranteed.
You don't want to miss this concentrated load of metal and electro music? Then you should secure the last Early Bird tickets until December 31st, which you can get on the festival's website . Towards the new year the prices will go up from 85€ to 105€. So grab them as soon as possible before they are sold out!
Lila is out, be the beat with you!