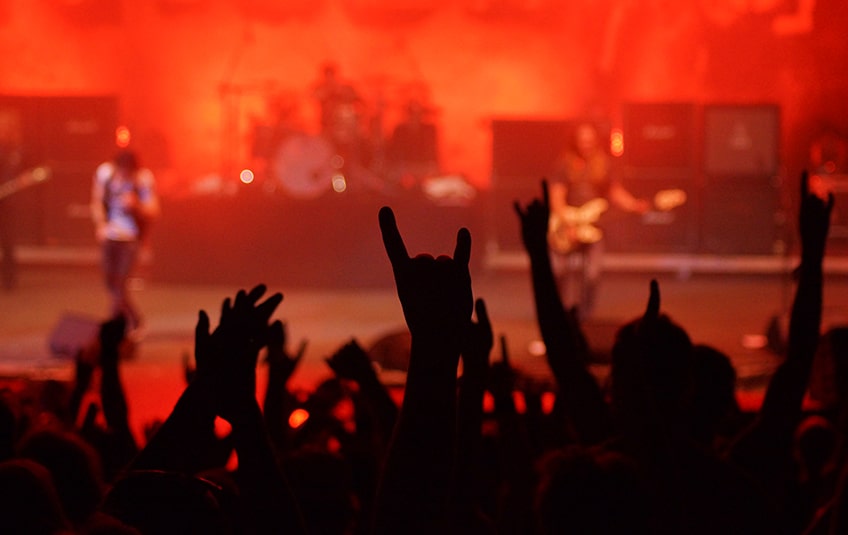 Rock, Punk & More: These are the headliners of the Rock am Ring Festival + Highlights
Hi and welcome to Lila's review!
After two years of pandemic cancellation, Rock am Ring is back together with its twin festival Rock in the park and invites you to celebrate the first weekend of June with 66 international and national acts. In addition to the headliners, we want to present you our highlights, which we will definitely see and also recommend you not to miss.
The first headliner, which is also on our list of bands to watch, is Green DayThe band, which is probably one of the most famous musicians of our time, has already traveled the entire globe and given the world hits like "Boulevard Of Broken Dreams," "Basket Case." and many others, which are sung along for generations. This is also supported by the number of sold records, which amount to more than 75 million worldwide. Green Day is a band that has remained down-to-earth despite its fame and seeks closeness to its fans, which is why it can sometimes happen that even the little ones are brought on stage to play with them. They have also kept their sense of humor over the years. So they stormed the gig of Weezer, costumed on the Hella Mega Tour. You can surely look forward to some classics paired with new tracks from albums like "Father Of All Motherfuckers."
Especially on the first day we recommend you not to miss the punk giants The Offspring and Donots and Måneskin , who will all make the audience go wild with their original sound. Those of you who like to stay up late in the evening can look forward to the punk great Weezer , whose performance may again be complemented by Green Day 😉
The next headliner on day two is Muse, a band that definitely deserves this title. When the band made the brave decision to throw away their study plans and move away from their hometown to make music, they certainly had no idea where all this would lead them: several awards including two Grammys as well as multiple winners at the MTV Europe Music Awards in various categories. Some gold and platinum awards for their albums have also accumulated over the decades. Muse is one of the top acts that have worked their way up from the very bottom. Maybe there will be a song or two from their new record "Will Of The People", which will be released in August.
Also on Saturday there are some good acts that we definitely want to see like Boston Manor or Fever 333. We will also meet Devin Townsend, , who we already had the pleasure to meet at Euroblast. For those who might also want to support good national bands, we definitely recommend Schmutzki, who will storm the stage with their German rock.
Finally, a band that has become known with its extraordinary mix of rock and metal: Volbeat may round off the festival on Sunday as the last headliner and has for this also their latest album "Servant Of The Mind" in the luggage. In their long career, the band has played at the biggest festivals in the metal world as well as received platinum and gold awards for their works, which seem to be part of the program already. In particular, their album "Seal the Deal & Let's Boogie", which is also one of their most famous, has sold more than half a million copies. Volbeat is an integral part of the scene and has definitely earned the spot as headliner.
Our highlights of the third day include Shinedown, The Pretty Reckless as well Billy talent who will give you the necessary load of rock to start the week well.
Another update is already in the works and will be published together with the timetable. Until then & stay tuned!
Lila is out, be the beat with you!