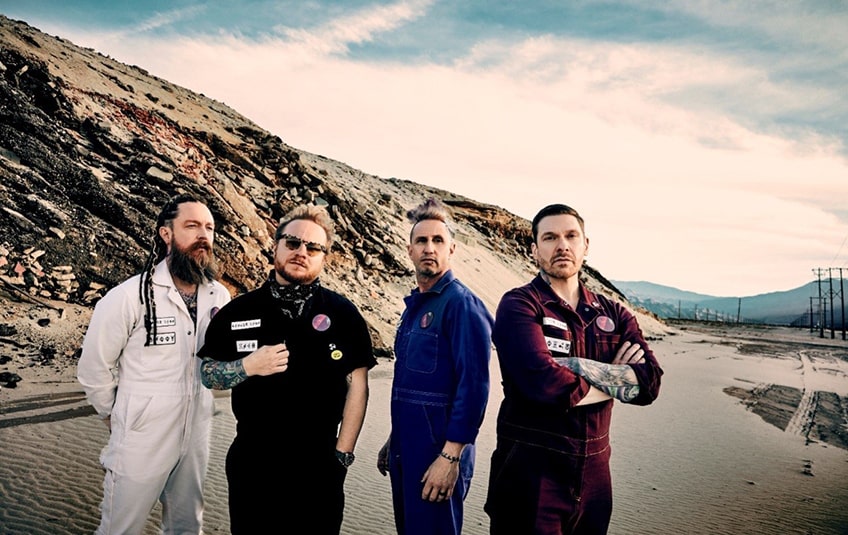 Shinedown unveil long-awaited new album "Planet Zero" this Friday!
Hi and welcome to Lila's review!
Not long ago, the guys were on stage at Rock am Ring , where we were able to experience their performance first hand, and now we are sitting in our studio and are once again totally flashed by the band's performance. Shinedown are releasing their long-awaited new album "Planet Zero" this Friday and have come up with a few surprises, musical highlights and much more, which we would like to present to you today.
Shinedown is a known quantity, has received multiple platinum awards for their works and was especially celebrated in the scene for their latest release, their album "Attention, Attention". Passionate and with a lot of creativity, Shinedown is characterised by its very own rock sound, where the first notes already reveal which band is playing. Together with their fans, who belong to the Shinedown Nation , the music is always in the foreground, which is why the boys did not miss the opportunity to create something special with this album as well.
Their latest album "Planet Zero" is a wake-up call. Shinedown loudly lets out the emotions and experiences of the last few years and proclaims the dawn of a new era with their work. Socially critical and expressive, the band takes humanity to task, drawing attention to topics such as self-reflection, politics, digital consumption, the environment and many more. Shinedown has something to say and you should definitely listen. The writing process began as early as Pandemic, with bassist Eric responsible for the production and recording in his newly built Big Animal Studio. The result is a new home for fans and followers of the Shinedown Nation, but also for all those who want to change something.
"Planet Zero" is first and foremost a thematic album that houses an entire world within twenty songs. Between smaller sequences and longer tracks, you will find yourself in a dynamic atmosphere that can change from spherical to explosive. Included is the classic Shinedown-sound that has become their trademark. Especially recommended are songs like "America Burning" and "Dead Don't Die", which belong to the absolute earworms of the album, or songs like "What You Wanted" and "A Symptom Of Being Human", the latter having become our favourite, which is played several times a day here.
But the band has come up with even more for a great album: On the one hand, you can use the Planetzero.code page to have words coded into their own invented alphabet, but on the other hand, you can also search for the planet on PLanetzero.observer and have it displayed where it is at the moment. Mega action!
My Immortals, become a part of it and join Shinedown to make our world a little bit better. The fact that the band not only wants to encourage people to rethink, but also to act, was shown, among other things, by their fundraising campaign to fight COVID-19 via their Atlas Fall Foundation, where more than 400,000 US dollars were raised. The courage is there, the will too and the appropriate soundtrack will be delivered this Friday... Are you ready? We are!
Photocredit: Jimmy Fontaine
Lila is out, be the beat with you!