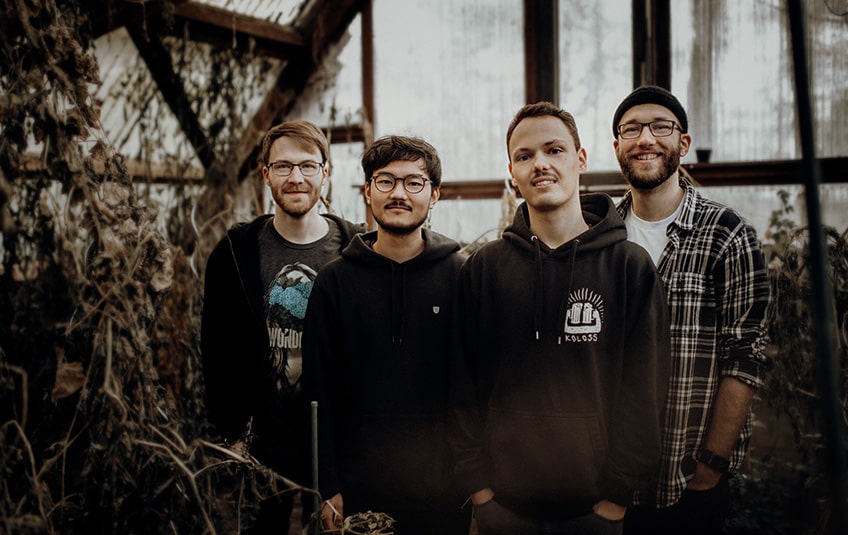 Shoreline release new album "Growth" this Friday + Our Album Of The Month
Hi and welcome to Lila's review!
Sometimes you don't have to look so far afield to discover good music. Sometimes it's enough to look at your own home country Germany, which is not for nothing one of the strongest metal strongholds.
Today, my Immortals, we want to introduce you to the new album of a band that is not only a matter of the heart of the Uncle M label, but has grabbed us ourselves and is worthy of being heard by you. Look forward to our album of the month for February "Growth" from Shoreline.
Shoreline marks with their album a new era of punk, which in its sound is oriented to the origins and yet speaks a more modern language. Their style reflects this classic hardness of punk, the slightly rebellious and is linked with serious topics, which gives a voice to the concerns of a new generation. Topics such as the climate crisis, excessive consumption and the resulting throwing away of goods, as well as racism against Asians, whose experiences singer Hansol Seung speaks of in his song "Konichiwa" , are taken up. Shoreline packs this concentrated fear, anger and despair into a total of twelve songs and expresses them loudly through their distinctive sound.
With their new record the band consolidates their style between punk, post-hardcore as well as rock and makes a personal statement with this mixture. Own, authentic and above all honest is "Growth", that moves between modern melodies and nostalgic punk rhythms. Sometimes it is quiet and really grabs you with its soft tones, sometimes it is loud and makes you want to go along. With their new album, Shoreline have created an experience that you don't want to put aside and underlines its versatility with its multitude of different features with bands like Smile and Burn, Nervus or Koji . For the release of their album, the band will go on tour together with Nathan Gray and will also play some concerts here. All info about the concert dates can be found here..
"Growth" is a record that catches the worries of a whole generation and carries them to the outside, but tries to grow with new courage from it. The record is another proof of the maturity of this generation and that listening is a strength that many adults have to learn first. We definitely recommend you listen to Shoreline new record and hope it moves you as much as it did us. A really meaningful piece that deserves the title "Album of the month" .
Lila is out, be the beat with you!