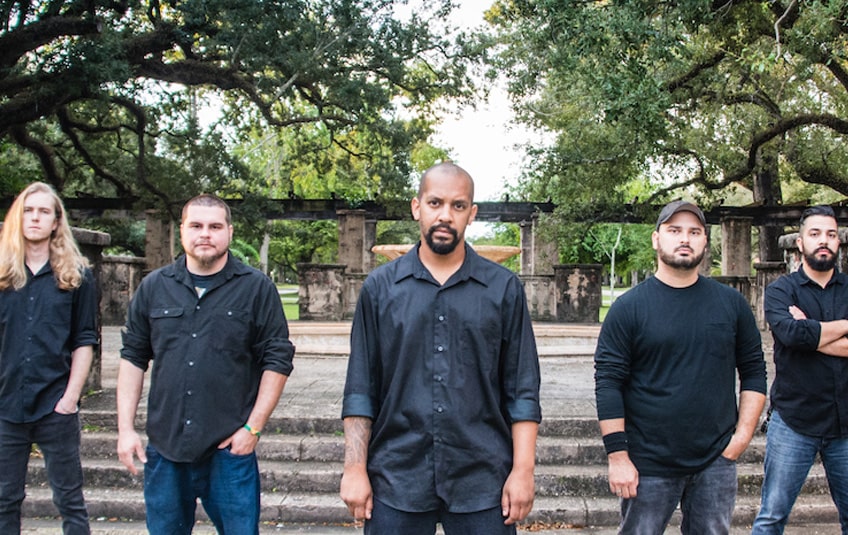 Silenmara "A Darkened Visionary" Album Review
Evening and welcome to Lila's review!
As it belongs to Christmas, we also have an Advent calendar with pretty much exactly 24 doors (I hope at least) hung up in the hallowed halls of our studio. However, our calendar is a bit special, because not only sweet things are hidden in the little "bags": On some days there's also a little note with the name of a band in it, and the lucky "wretch" is allowed to write a review about it...
Six unique songs pressed to one EP: This is the new record of the guys from Silenmara which we were kindly allowed to listen to already. "A Darkened Visionary" (that's the name of the good piece) is released in time for the holidays and with the disc the band has managed a true stroke of genius. With Melo-Death-Metal In any case, the guys have provided us with the right soundtrack for the festive season and so the disc will certainly be heard at our house for Christmas.
According to Adrian, the band's drummer, the record is one of their best musical works to date. About the sound of the record, guitarist Jason explained the following:
-We try and keep a steady growth in our music, we always try to raise the bar in every aspect including our melodic sensibilities. We are a heavy metal band at heart but melody is always a key component of our songs"-.
The process of creating the EP was not exactly easy and was marked by deaths in the individual families of the band members as well as a category 4 hurricane, which raged over Miami during that time. Despite the adverse circumstances Silenmara not get down and put "A Darkened Visionary" finally finished. But there were not only challenges for the band to overcome this year, but also quite positive events. So came this year guitarist Marcus Noga joined the band and was also allowed to leave his mark on the creation of the new records.
In any case, our magazine is looking forward to a happy, musical XMAS and beautifully packaged makes itself "A Darkened Visionary" certainly good as a gift under the tree - absolute purchase recommendation on our part.
Lila is out, be the beat with you!