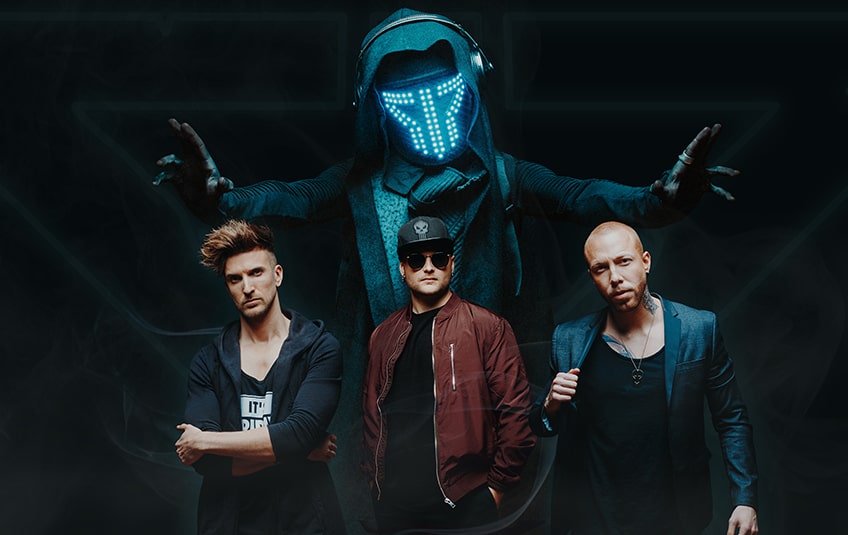 Smash Into Pieces release new album "Evolver
Hey my Immortals and welcome to Lila's review!
20 million plays on Spotify, placements in music charts all over Europe and a real insider tip in Sweden. My Immortals, look forward to Smash Into Pieces! The band from Scandinavia adds a fourth album to their already three released albums and continues the success of their last disc, "Rise & Shine", an.
Smash Into Pieces has been around for a decade and was founded in Örebro. They have already won a few awards in the Swedish region and have been on Sony / Gain Music under contract. Just last year they gave over 100 concerts worldwide. One wonders how they manage to produce an album on the side? Smash Into Pieces makes it easy!
The new child goes by the name "Evolver" and mixes you a sound of electro and alternative rock / pop. The disc lists 12 songs and takes you on an upside-down trip through soft, delicate tones as well as edgy and spherical sounds. The repertoire of the guys is diverse, so there should be something for everyone. Above all, the alternation between the electro vibes and the rock sound harmonizes very well and we have not come across it before. The guys have thus, in our opinion, found their own niche which is definitely promising. No wonder that they are highly celebrated in Sweden. We especially like the atmosphere that arises when listening: loose, chill but still energetic and intoxicating. "The mixture makes the difference".
Our favorite piece is "Superstar". Be it the voice of Chris or the ingenious mixing of The Apocalypse DJIt just fits together perfectly. Especially inspires us the drop in the chorus, which directly makes you want more. "Superstar" should not be missing at any party and is definitely suitable for the upcoming weekend. Absolute buy recommendation!
At the moment the guys are on tour in Germany, with new and old songs in their luggage. Together with TAKIDA they will visit a total of six German cities - tourdates you will find as always here. with us!
Smash Into Pieces new record is varied. The band is not afraid to try new things and develop a sound that we have not heard before. Extraordinary, incomparable and simply insane!
Here is their latest music video for "In Need Of Medicine":
Lila is out, be the beat with you!