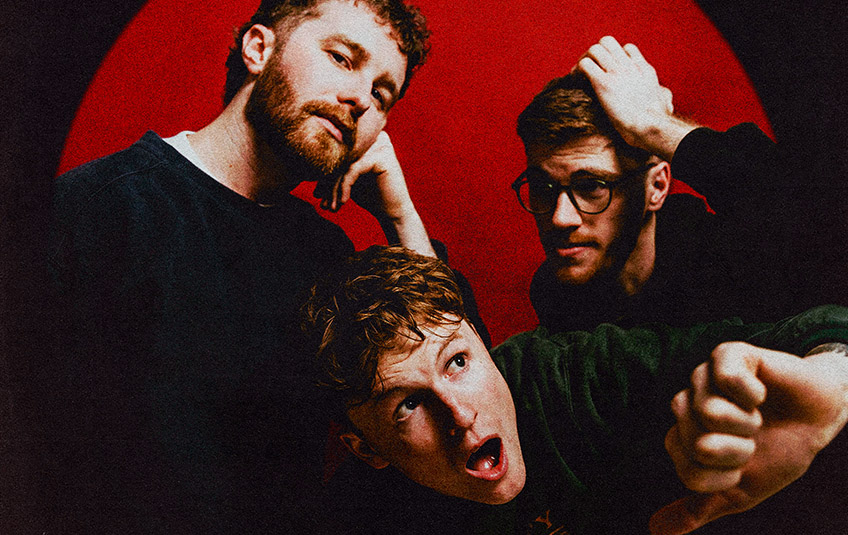 "follow: noise" - Superlove release their new album on June 02.
Hi and welcome to Lila's review!
At the start of the weekend the trio around Superlove presents their long-awaited new album "follow:noise", which gives their former pop punk sound a new direction.
With their "Noise Pop" Superlove made it from their former hometown to the international stages, where they have already performed with bands like Dream State or Stand Atlantic and played at festivals like 2000 Trees. Nearly 40,000 fans listen to their music every month on Spotify, driven by an irrepressible and contagious passion. Unconventional and versatile, their sound is characterized by a mix of pop, alternative rock as well as electro influences, which they combine with strong harmonies and catchy choruses.
On their new album "follow:noise" this sound is reinterpreted and rehashed. The deciding factor was a moment at the 2000 Trees Festival when they played their song "Save Yourselves" and the audience went crazy for the song with its dynamic riffs:
"We realised that the people who come to our shows want to hear riffs and big choruses. There are people who appreciate the electronic stuff that we did on 'Colours', and it's cool to have that up our sleeve, but what's more fun than a big bouncy riff? Looking out and seeing a mosh pit with people jumping around, it felt right," says Jacob, the band's vocalist.
Although the band has taken a harder musical direction in their new album, they have still remained true to their sound. This becomes especially clear in songs like "GO!", in which they combine their previous psychedelic, spherical sound with partly clean vocals and energetic instrumental interludes. The result is an uneven mixture that manages to harmoniously combine both types of sound. Superlove's sound seems more profound and edgy than on albums like "Colours", which makes you literally dive into the individual songs.
"Concept to follow:noise album is a lot of realization and reflection from the journey of our first album. Following up from our debut album we discovered a lot about the sound behind Superlove and what makes us the band we are and when we're at our best, we wanted to challenge ourselves to use less virtual instruments this time round and put the focus back into guitar. Lyrically the album tackles subjects such as reassurance, dependency and mental health."" - Superlove
With "follow:noise" the festival summer can definitely come and will invite you to party along, that's for sure. On June 2nd their new album will be released via Rude Records and is available as vinyl as well as CD and should not be missed by you!
Lila is out, be the beat with you!