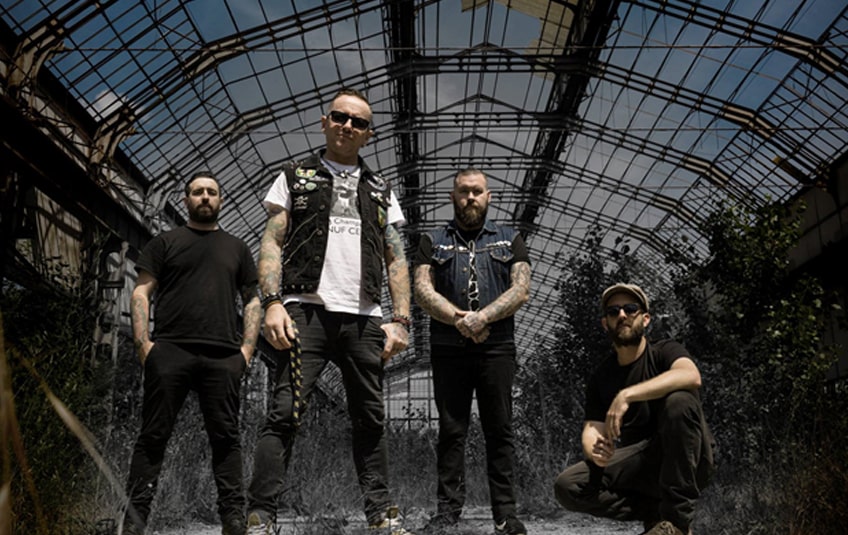 The Rumjacks unveil latest work "Sleepin' Rough"
Heya and welcome to Lila's review!
My Immortals, we already had the weirdest bands in front of the lens, talked to musicians from different music genres, wrote reviews about really rad albums and even if we usually prefer a little heavier music so we would like to present you this Sunday an album that has truly inspired us and in our opinion is perfect as background music for the now prevailing, rough autumn days. We even go so far as to "Sleepin' Rough" by the The Rumjacks as our "Album of the Month".
On August 4, 2016 published The Rumjacks their latest album "Sleepin' Rough", which contains 46 minutes of pure good mood and of course a lot of Irish Punk! Listening to "Murder Shanty" we felt immediately transferred to a bar stool in an old-Irish whiskey bar and both lyrically and musically the guys provide with your new album for some earworms. Thus, the song "Fact'ry Jack" has been stuck in our heads for a good three days.
The easy and light way with which the guys present their pieces, make us a little melancholy, because our schedule unfortunately does not allow a visit to one of their concerts this year. We would have loved to see the The Rumjacks live. But postponed is not canceled and if the guys should be back in the country we will certainly catch up.
But not only musically the new album stands out. Also the cover of the album knows quite convincing. The cover held in sepia tones shows an older man marked by life, who has his gaze directed to the sky and who holds a cigarette in his mouth. Behind him stretches poorly lit street on which two people walk.
Our magazine likes The Rumjacks album "Sleepin' Rough" so well that we will raffle two discs to you. All you have to do is tell us which song the following passage belongs to:
"The summer sun that scorched the land
Turned to glass them desert sands
And steadied hrearts & trembling hands."
Send us the whole thing in the period from 23.10 to 30.10 via Facebook, Instagram, email (info@starlight.rocks) or on our Twitter account. From all the correct answers we will then announce the two winners on 01.11.2017.
Lila is out, be the beat with you!