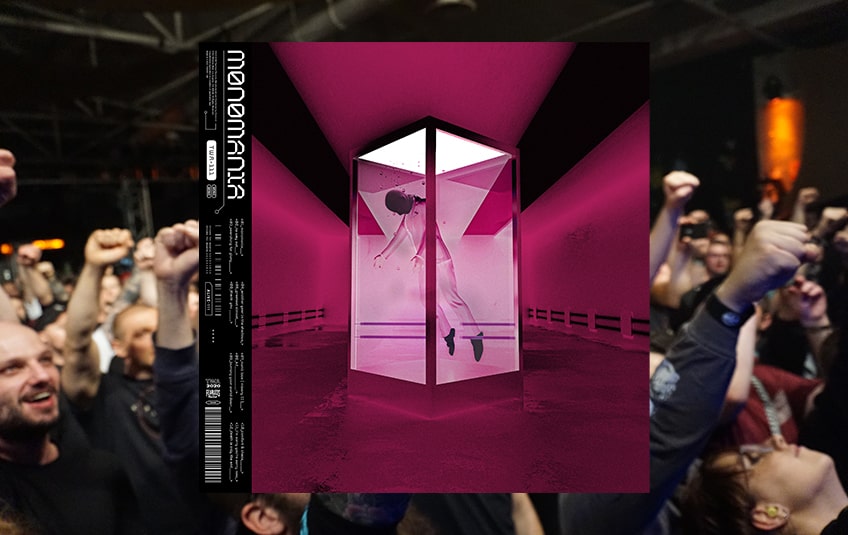 The Word Alive soon unveil new album "Monomania"!
Hi and welcome to Lila's review!
"Does anybody even care? Is anybody listening to me? I'm lying here, invisible. Feeling all your empty stares through me." - With these words open The Word Alive her latest work "Monomania" and let fans look forward to an exciting new album, which we would like to introduce to you today. Here is our impression.
Hailing from far-flung Phoenix, Arizona, The Word Alive came to life in 2008. For more than a decade, the five-piece band has been playing the finest metalcore, constantly evolving themselves and their sound. With bands like We Came As Romans, Silverstein or also with Asking Alexandria the guys shared the stage and also played at festivals like the Vans Warped Tour. Already with their debut "Empire" they signed with the hardcore label Fearless Records and now also release their latest disc "Monomania" about it.
With "Monomania" , The Word Alive, on February 21, their sixth work to date. In a total of twelve songs, the band talks about loss, responsibility for his own decisions as well as the ability to accept themselves. It is an album about self-reflection, which gives deep insights into their own personality and the meaning behind the "Here and Now" questioned. The atmosphere of the album, which resembles a journey far from reality, also reflects this theme. "Monomania" we perceived as an album that has the right sound for every mood. It is modern, fresh and combines spherical and anthemic sounds with sounds from alternative metal, metalcore and pop to a complete package. Especially songs like "Thank You" or "No Way Out" prove to be a real wake-up call and can only be warmly recommended by us. About the album itself the band tells:
"With 'MONOMANIA,' I wanted to capture the emotional roller coaster we go through as we continually kill our true selves battling the 'madness' we feel as we struggle with who we are, wondering at times if there's any point to all of this".
Currently touring The Word Alive is back with Falling In Reverse through North America and if any of you Immortals are there, be sure to stop by one of their concerts. For all those who don't want to fly to North America: A European tour has not been announced yet, but we believe that this is not too far away... 😉 We'll keep you posted!
"Monomania" is an album that you have to experience yourself. It is a welcome change for the gray everyday life and definitely worth listening to. Buy it, stream it and importantly, check it out - it's worth it.
Here the music video to "No Way Out":
Image source: Fearless Records / Spinefarm Records
Lila is out, be the beat with you!