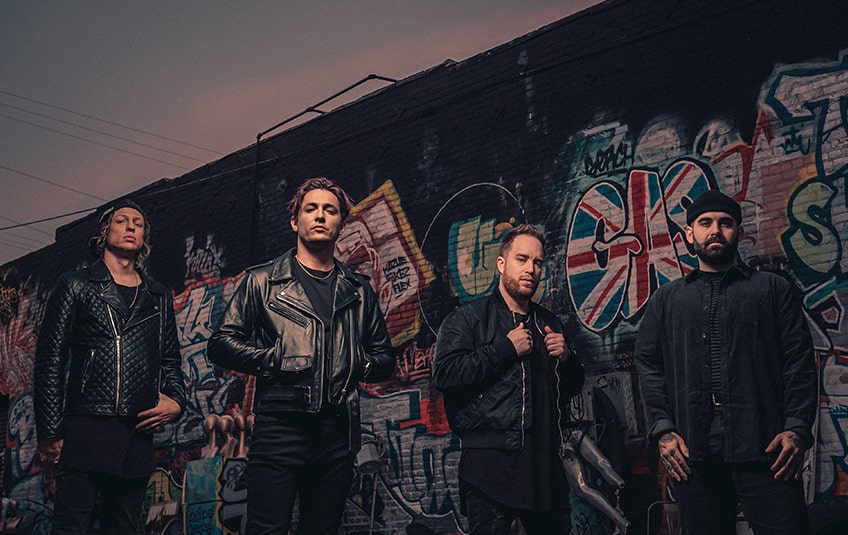 The Word Alive present new single "Monomania" + video
Hi and welcome to Lila's news!
Under the lettering "The future matters the most" write The Word Alive the first lines of their newly opened chapter in the year 2020 and present with the eponymous title song "Monomania" a first taste of their upcoming album. Almost two years after the release of their last disc "Violent Noise" follows with "Monomania" the fifth work of their long band history and The Word Alive show impressively that a band can evolve without surprising their fans with a completely new sound. Especially the fans of the band can look forward to the all-famous The Word Alive sound (consisting of alternative metal and elements of hardcore). "Monomania" will be released on February 21 of this year.
"Sometimes, we're so desperate to be heard that we get lost trying to fit in or to stand out. It's fucking hard learning what feels like hard lessons over and over. We fail to take ownership of our thoughts and actions, pulling us further away from facing who we are. You only really overcome that by trusting in yourself, because that's the only way you can break the cycle."
Our magazine is very excited to see where the upcoming journey will take us with "Monomania" and will soon deliver the appropriate review of the new album. Until then - stay tuned!
Here the music video for "Monomania":
Image source: Fearless Records / Spinefarm Records
Lila is out, be the beat with you!