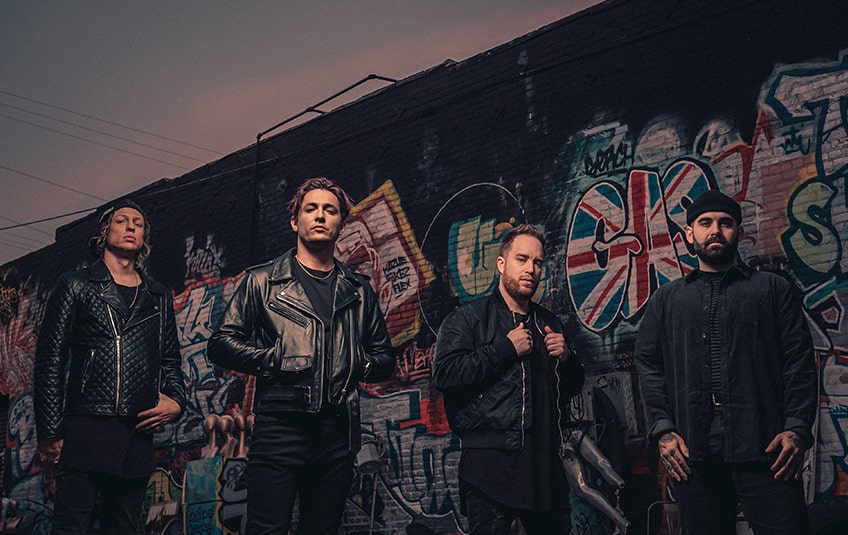 The Word Alive and their album "Dark Matter
Evening my Immortals and welcome to Lila's review!
We were looking for something new. Something that inspires us, something that makes our boring workday more bearable. After what felt like an eternity we found an album that saved us from this misery. Here is our review of "Dark Matter" from The Word Alive.
"Dark Matter" was released on March 18, 2016 and spans 46 minutes. The two genres posthardcore and metalcore are capitalized in this album and are thus reflected in the individual songs. We like the passages loaded with power as in "Sellout". The guys produced this album with Matt Good, who promised them that this will be the best album of their career so far. And so it is. The sound of each song is both dynamic and melodic which gives us the feeling of "Bock auf mehr". The individual tracks are lyrically really good and let the different situations in the songs pass in our head. According to their own statement, they sat down in the ongoing album process and wrote about what influenced them the most as a band. Here's a short statement about that.
"We separated musically, lyrically, vocally everything into music and subjects either matter more to us, that we're more influenced by, that felt more personal to us and more relative to who we are now as a band...". - Interview
The cover of the album is in black and white and shows a (we guess) huge space eye. In the background you can see the starry sky. As you would expect, the band name and the album title are also present on the cover, in white.
For now, we'll get back to work and hope you enjoy listening!
Image source: Fearless Records / Spinefarm Records
Lila is out, be the beat with you!