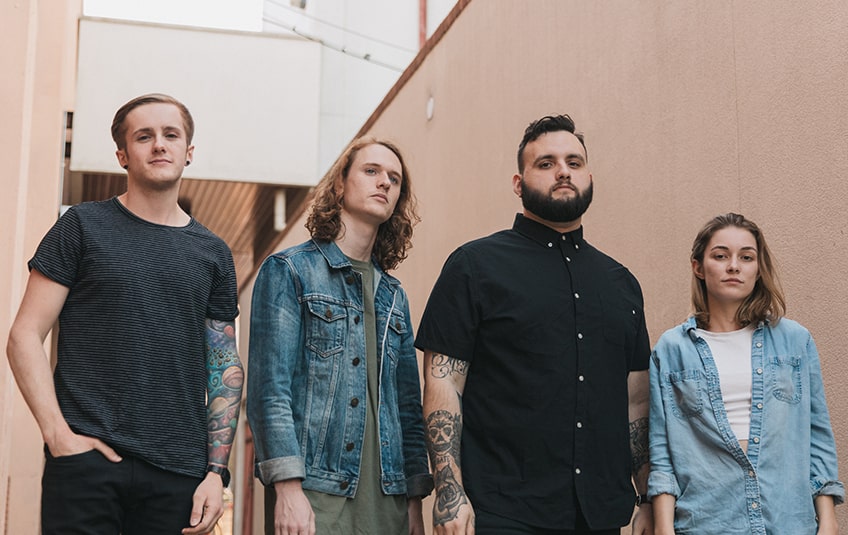 Vagrants release new EP "Separation
Hi and welcome to Lila's review!
Vagrants – Das sind vier Künstler aus Übersee. Die junge Band besteht seit 2017 und wurde in der Vergangenheit vom Schicksal auf die Probe gestellt. Letztes Jahr ereilte die Band ein derber Rückschlag, als sie erfuhren, dass ihr Sänger ins Gefängnis musste. Mitten in den Vorbereitungen für die neue EP. Doch trotz der schwierigen Lage entschied sich Vagrants dafür nach vorne zu schauen und weiter zu machen. Einen Schritt weiter zu gehen und die Aufnahmen zu beenden. Mit einem neuen Sänger und viel Leidenschaft setzten sie ihr Vorhaben um und veröffentlichten ihre erste EP "Separation".
"Separation" ist vier Songs lang und handelt davon jemanden zu verlieren der einem wichtig ist. Fans können sich auf einen Sound in aller Post – Hardcore Manier freuen, der einen frischen Wind und geballte Energie mit sich bringt. Laut und wechselhaft ist "Separation" eine Charakterstarke Scheibe, die man sich gerne anhört. Von der ersten Sekunde bis hin zum letzten Gitarrenriff liefert Vagrants ein rundum Paket das Laune macht. Die neue Scheibe wurde in Kooperation mit Equal Vision Records via Rude Records veröffentlicht. Folgendes erzählt Gitarrist Jose DelRio zur neuen Platte:
"Honestly, things were bleak and I really wasn't certain what the future held for myself and the band at that point. Lyrically, the song touches on a very low point in my life and also serves to connect the dots conceptually for the EP."
Vagrants vereint eine melancholische Grundstimmung mit dem Gedanken nicht aufzugeben und weiterzumachen. Vor allem "St. Anthony", unser Favorit, vermittelt diese Message. Knallhart und dynamisch ist "St. Anthony" nicht nur der persönlichste Song auf der Scheibe, sondern auch ein Song mit Suchtfaktor. Absolute Kaufempfehlung!
Uns hat die Scheibe überzeugt und euch, meine Immortals, empfehlen wir wärmstens diese auch anzuhören. Zum einstimmen, hier ihr Song "St. Anthony":
Lila is out, be the beat with you!