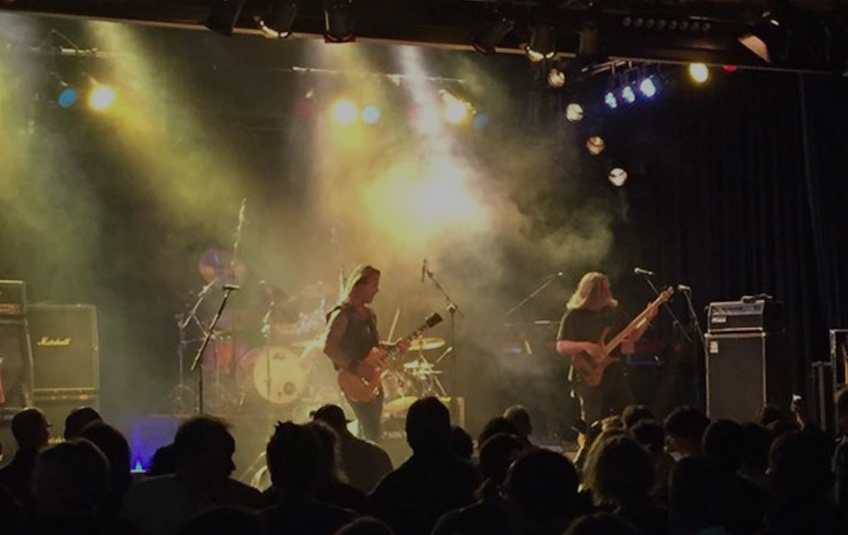 Vanity Sane Concert Review
Stars fly, Starlight takes off! Hi and welcome to Lila's review!
Since we didn't want to waste a Saturday evening with senseless sitting around, we decided to give the guys from Vanity Sane at their living room concert in Kirchheim. Shortly before the concert started, the atmosphere was already very good and you could see that people were looking forward to this concert. As it should be at such a living room concert the closeness to the fans is quite close. With Vanity Sane it looks like that the singer Gerd, the bassist Patrick and the drummer Thomas stand in the middle of the crowd, greet their audience individually and exchange a few words with everyone who wants.
Around 8 p.m. the time had come and from the boxes rattled the opening song "Happy"As usual, the band played hard as it should be for a blues-rocker band. The usual behavior at the beginning of a concert changed quite quickly and the guys managed to carry away the audience. As already mentioned, Vanity Sane is very close to their audience and regularly include them in their performance. So it happens that they ask fans to come on stage during songs or just climb down from the stage into the audience to give a solo. This is especially impressive when even the drummer of the band armed with two sticks in the middle of the audience on tables, chairs and glasses drumming the crowd along. We have already been to some extraordinary concerts but this has not happened to us yet.
Besides some classics of the band, they played pieces from the new album "Breakout"but also surprised the audience with some previously unreleased new tracks. The crowd thanked the band for this by asking them several times for an encore.
A very successful Saturday night! The crowd was in a good mood and the guys played as if the earth would stand any second before the apocalypse. We are looking forward to the next time and strongly recommend you to visit one of the band's concerts.
Photo not from the concert.
Image source: vanitysane.net
Lila is out, be the beat with you!