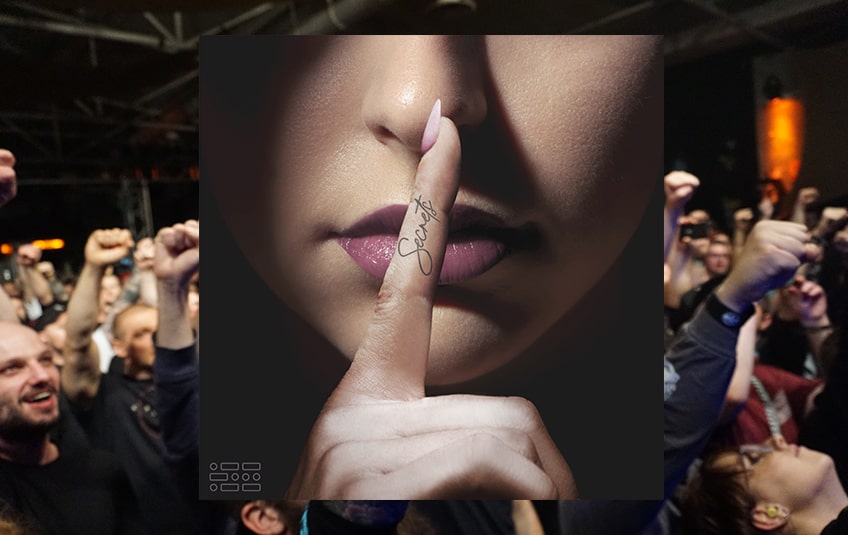 Written By Wolves present new album "Secrets" this week - Our "Album Of The Month
Hi and welcome to Lila's review!
More than 125,000 people listen to their music every month, they shared the stage with greats like Limp Bizkit, Escape The Fate and Falling In Reverse and established their name in the New Zealand rock scene in no time. Written By Wolves has made it. The young, up-and-coming band shows the necessary potential to play a prominent role in the international scene and emphasizes this once again with their latest release "Secrets"which will be available everywhere from this Friday.
But who exactly is Written By Wolves?
Written By Wolves is a fairly young five-piece band whose roots lie in the heart of the New Zealand rock scene. The individual members already played for years in different bands before the formation (almost three years ago) and were thus always part of the scene. All these collected experiences feed the guys into their music and thus create a dynamic, varied sound, which they themselves call "Cinematic Rock" describe. One of their biggest influences is the legendary film composer Hans Zimmer whose sound worlds inspired them to transfer this to their music. No sooner said than done.
Written By Wolves opens with her disc "Secrets" a new chapter in which they focus on their own mental health. With this topic, the band hits the nerve of the time and draws attention to the often lacking acceptance of mental illness in our society. In a total of thirteen songs they process emotions such as fear, despair and hopelessness and pack them into an energetic sound that literally blows away the gray everyday worries. From the first second, the disc pulls you into your spell and does not let you go so quickly. Written By Wolves combines in their sound diverse elements ranging from electro, pop to rock, creating an intense atmosphere.
Loud, unstoppable and fresh! - With "Secrets" the band has released a very modern, original work, which we have titled "Album of the Month" for November receives. About the album itself, singer tells Michael in the interview:
"We cannot begin to describe how proud we are of this album. It has been a true labor of love and has taken a year of blood, sweat and tears to get it to this point. This is the truest representation of the Written By Wolves vision to date and we hope that when fans push play on the first track they find it hard to stop until they get to the end of the album. We have worked incredibly hard to make each track as unique as possible and we hope that fans will get a few surprises when they hear where we have managed to take our sound."
At the moment file Written By Wolves on their release tour for the new album and hopefully plan not only concerts in New Zealand and overseas, but also in Germany. We will keep you up to date!
With "Secrets" the band makes the giant step and lets the anticipation germinate on the things that are still to come. We have the new disc completely convinced and we are sure you will also like the part..... absolute buy recommendation!
Here the music video to "As Long As It Takes":
Lila is out, be the beat with you!