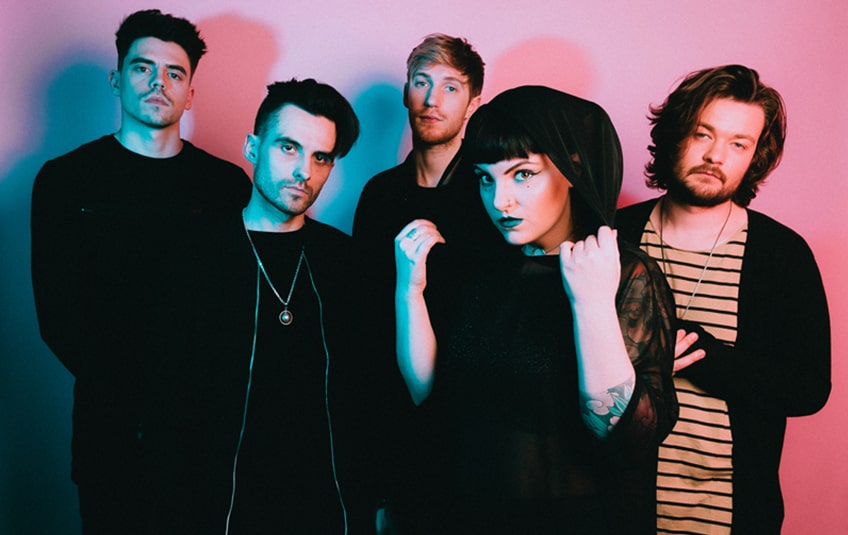 This is Tigress
Hey my Immortals and welcome to Lila's review!
Kung-Fu Panda meets Metal or something like that you might think when you read the name of the band of our review today and somehow it fits, since Tigress The vocal power is as impressive as the martial arts of the furious five. What can I say...
Tigress is in fact not a member of the furious five, but a band from beautiful England that we met during our visit to the Counterfeit concert on 13.04 as a supporting act were allowed to get to know. Our studio is enthusiastic about the woman with the crass voice and the band that stands at her side and is looking forward to a soon reunion!
The five-piece band hails from Chelmsford, Essex and plays as a Tigress together since 2015. However, before that they were known under a different name.
As The Hype Theory the quintet played together from 2010 until 2015, when they changed their name. The band made a statement about this by describing the journey as a The Hype Theory and wanted to dedicate themselves to a new chapter, which from then on would be Tigress called. Here again the official statement to read through:
"Our Journey as The Hype Theory has come to an end. We have started a new chapter, we are TIGRESS. We could say an emotional goodbye, but the truth is this is not the end, this is only the beginning. We want to thank you for everything and we hope you will stick by us, as you have always done. Love Sean, Jack, Josh, Tom and Katy x"
According to their own statements, the music style refers to the genre rock. Furthermore, their debut EP "Human" was released by the You Me At Six Guitarists Max Helyer and John Mitchell Co-produced.
The band has already performed on the Warped Tour Kick Of Party as well as the Warped Tour UK and played a few headlining shows.
Our studio gives the band and their new EP (look forward to a review soon ;)) an absolute "must have" and keeps you up to date!
Image source: Tom Pullen
Lila is out, be the beat with you!