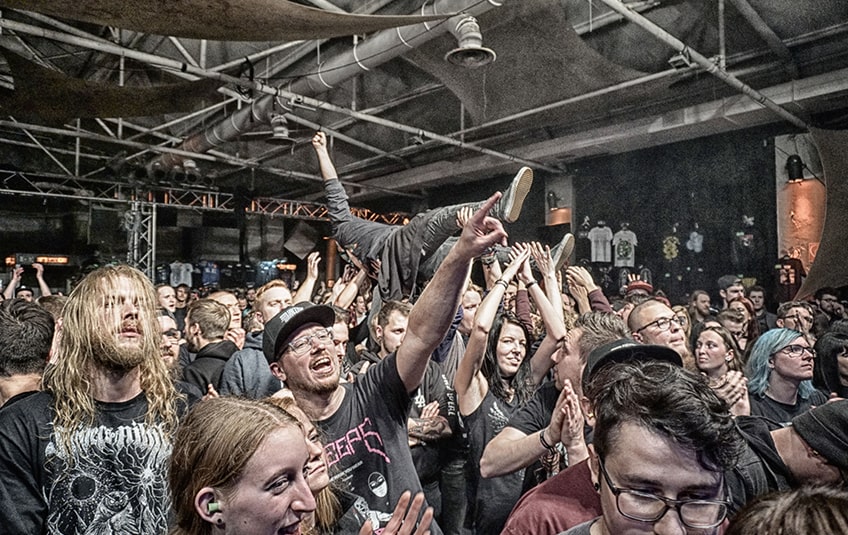 Our 5 highlights for the twin festival Rock am Ring
Hi and welcome to Lila's review!
Only one more week and the Nürburgring will once again be transformed into a festival site with thousands of fans, good music and many attractions. For everything you can do on site next week, here is our summary, which we will publish soon. Today we present our top 5 acts that will perform at the festival and are on our own RAR line-up.
Let's start with the first act, MåneskinAs winners of the Eurovision Song Contest and awarded with multiple platinum Måneskin are rightly allowed to perform at this year's Rock am Ring and Rock in the park . With their Italian rock songs, they first conquered their home country and then the rest of the world, with songs like "Zitti e buoni" and their cover version of the song "Beggin" from Four Seasons going viral on social media. If you're not into songs with Italian lyrics, we still recommend you check out the band and their stage show, which will surely surprise you.
Also on Friday, a band plays that you have to see at least once in your life: The OffspringAs the forefather of punk, the band thrilled the masses with songs like "The Kids Aren't Alright" or "Self Esteem" , which in turn laid the foundation for other bands. The band has also received numerous awards for their music, lent their songs to one or the other film and belongs to one of the bands of our time with greats like Green Day . For partying, laughing or singing along at the top of your voice, Offspring is an experience you won't forget.
We already mentioned their name in our last report, now we want to introduce them to you. The Linda Lindas is a punk band from beautiful Los Angeles, consisting of the two sisters Mila (drums, vocals) and Lucia (guitar, vocals), their cousin Eloise (bass, vocals) and Bela (guitar, vocals). The band exists since 2018 and played a mixture of punk, rock as well as pop. What makes them special, however, is the fact that these girls are all still under 18 and strike a note in their songs that makes you want to turn up the volume. Unruly, dynamic and above all crazy, you can look forward to a demolition squad with The Linda Lindas , who will ring in the Saturday in a fitting manner.
A band that can't be pigeonholed, not only with their sound but also with their words, is Fever 333As exceptional musical talent, they already performed at the Rock am Ring Festival in 2019 and are now returning to inspire once again. With their socio-critical lyrics and their honest manner, they sometimes cause trouble, but always remain true to themselves and their music, which is what fans in particular appreciate about them. The band also receives this recognition within the scene, which has also led to collaborations with bands like Papa Roach .
"Welcome To Horrorwood" - You can look forward to the band Ice Nine Kills, who thrilled the scene with albums like "Silver Scream" . With a mixture of alternative metal and light musical vibes, the band brings horror to the festival stages. They are also among the first bands we know of to have their own convention dedicated to horror in their native Massachusetts, giving fans the chance to get up close and personal with the band. Ice Nine Kills will make you scream, creep or pogo along, that's for sure.
In addition to our small selection of highlights, there are of course many other bands like Boston Manor, Stick To Your Guns or Shinedown that we have marked in our app. If you haven't downloaded them yet, we recommend that you do so in advance so that you can put together your own timetable. That way you'll have an overview of all the acts you'd like to see.
Lila is out, be the beat with you!