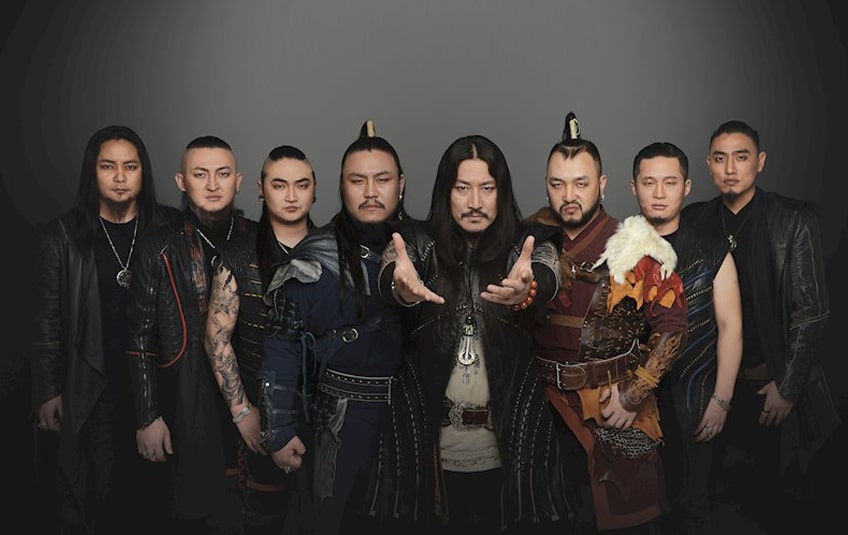 "Rumble Of Thunder" - The Hu release follow-up album to "The Gereg" this friday
Hi and welcome to Lila's review!
There is hardly a band that stands out with its sound and has sparked such enthusiasm across national borders as The Hu.
In no time at all, their debut album "The Gereg" topped the worldwide album and Top New Artists charts, establishing a new genre of Hunnu Rock on the scene. Well-known bands like Papa Roach collaborated with the band and even actors like The Rock use their music for reels on social media. The Hu has built up a worldwide fan base with their own interpretation of the traditional Mongolian sound, which they celebrate together with them. This is also the case in their latest work "Rumble Of Thunder", which will be released this Friday.
The band starts their album with the single "This Is Mongol", which already gives a first taste of their homemade, raw sound. Between the endless landscape of Mongolia and its tradition-rich culture, you will find yourself listening to the band's stories while sitting around a campfire. "Rumble Of Thunder" gives profound insights into their home country and lets you immerse yourself in the individual song worlds, which are characterised by the authentic rock sound that The Hu in their mother tongue, Mongolian. The main focus is on the connection with nature and the earth, as the song "Mother Nature"expresses.
Their single "Black Thunder" for whose music video singer narrates, has caused a particularly big stir Gala :
"Black Thunder" is the crown jewel of our second album. The music video is split into two parts and conveys the core values of men through visuals. Our producer Dashka chose a unique location in Mongolia to shoot the video, where we had a great time riding the horses in the vast grassland of our countryside. We hope that our pride in our culture shines through, as we aimed to bring viewers joy and a piece of our culture through this video. Our second album will include "Black Thunder," along with many new songs. We can't wait for you to listen and enjoy it as much as we enjoyed recording it"
In "Rumble Of Thunder" you get to hear a band that has definitely worked on itself and, following on from its recent successes, is doing everything it can to surpass them. The Hu have achieved quite a lot since the release of their last album and are currently touring with Five Finger Death Punch and Megadethwhich many musicians only dream of. But their new album in particular shows that they are not resting on their laurels, but are only marking the beginning of their journey.
Our magazine is very excited about this release and we are looking forward to hearing what you think. You can already look forward to the release of the The Hu are also coming to Germany this winter. An experience not to be missed!
Get your ticket: thehuofficial.com
Image source: Khishigsuren Baasan
Lila is out, be the beat with you!