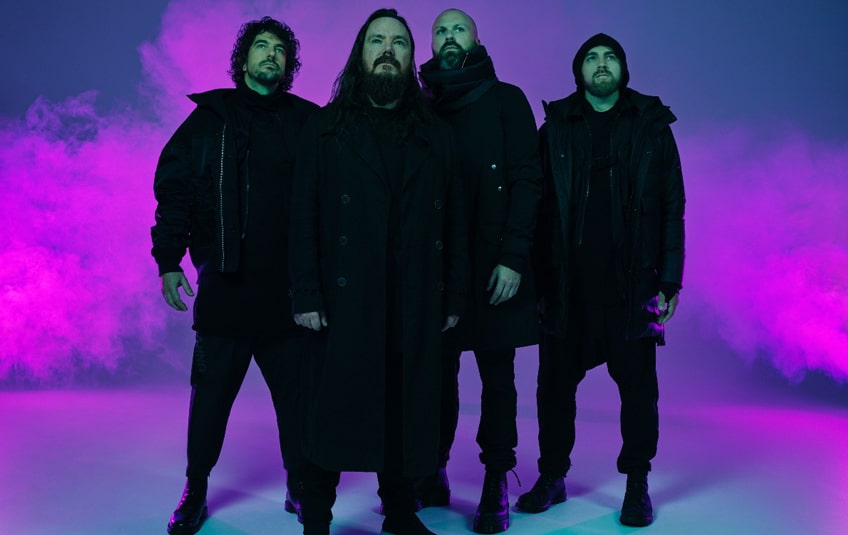 Twelve Foot Ninja soon unveil brand new themed album "Vengeance" - Our Album Of The Month
Hi and welcome to Lila's review!
The time has finally come. We have been waiting for this album for so long and it might actually not only be our album of the month, but also our absolute favourite for the year 2021! But who has created this marvel that thrills us so much that it has already been shortlisted for our review of the year? None other than Twelve Foot Ninja with their soon to be released brand new album "Vengeance."
For all those who haven't heard of the band yet, here is a short overview: Twelve Foot Ninja is a band that has developed its own style across genres, which is not only unconventional, but can rightly be classified as its own homemade music genre: Heavy Fusion. This mixture of different metal genres with elements from pop, reggae, electro and many more is one of the characteristics that makes this band so special and worth listening to. There is somehow always something for everyone. The band has already won several awards for this kind of music and has brought it to thousands of people on various stages all over the world. We ourselves have already seen the group live twice and can only recommend them.
With their latest album, Twelve Foot Ninja continue where they left off last time and thus tie in with their predecessor "Outlier" . "Vengeance"is a theme album in which the band tell about their character, the twelve-metre-high ninja, and his journey through an alternative dimension in which he has to assert himself against evil aliens - a trip with ups and downs. To get a better picture of this, you should definitely watch the music videos that have been released so far, such as "Start The Fire" or "Over And Out" with singer Tatiana from Jinjer which once again give a good insight into this post-apocalyptic, sci-fi world that Twelve Foot Ninja have created.
Supported by the change between different genres, Twelve Foot Ninja leads through a retrospective of 80s melodies, electro sounds and 8-bits video game memories that ideally pick up on the theme of "Vengeance" and the album's accompanying cover: it is unconventional, original and still retains that distinctive recognition value. Each song is coherent in itself and rounds off the album as a complete work.
Twelve Foot Ninja never fits into the norm and always reinvents itself. In a time when songs are getting shorter and shorter and anyone can upload music to Spotify these days, the band tries to question and rediscover themselves with each new album and offer their fans unique storytelling "Vengeance" is also part of this and really takes the listener on a journey to foreign galaxies.
But anyone who thinks that is all has underestimated the band: Twelve Foot Ninja makes the impossible and probably the unprecedented possible. Already in July, their comic "Vengeance" was published in which the story of the giant is taken up. Now a video game has been released called Uncle Brusnik's Long Way Home, programmed by guitarist Stevie. In this game you can unlock and watch the already released first music video "Long Way Home" . In addition, a book was recently published entitled "The Wyvern and The Wolf", the story of which was inspired by the band.
The band has thus not only released one album, but has taken on the mammoth task of telling several around their own story, which together create a world of their own. A multimedia act that we can only take our hats off to. We can definitely recommend you to listen to her new album. Our "Album of the month" for October!
Photocredit: Kane Hibberd
Lila is out, be the beat with you!